GENTLEST peeling gel from INOUE OLIVE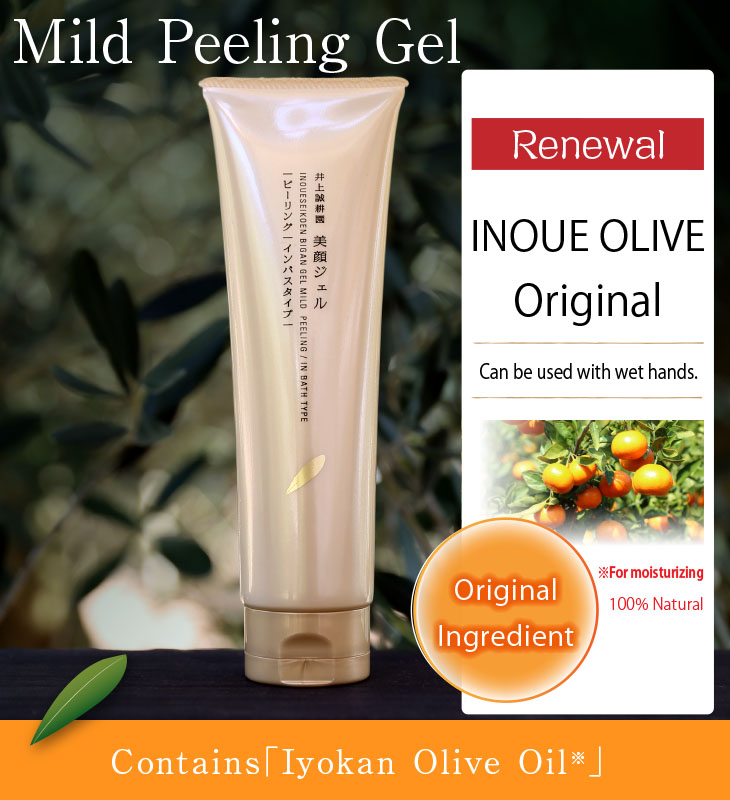 Experience the difference on your skin!
美人肌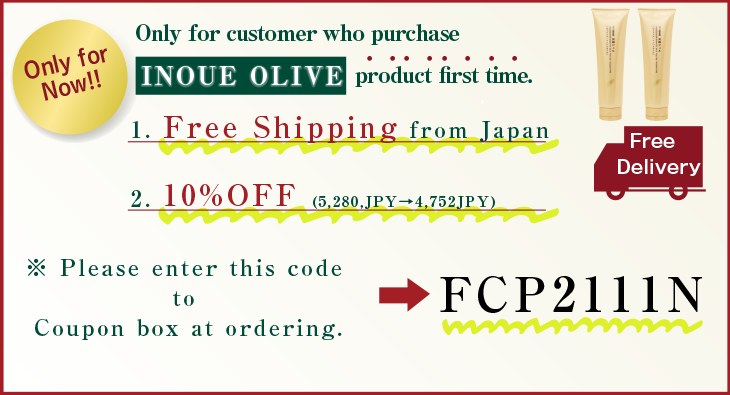 Beautiful clear bright bare skin of Japanese women is brought by this Mild Peeling Gel which contains our original ingredient Iyokan Olive Oil!
Iyokan Olive Oil is made by over 80 year's experience as olive and citrus farmer.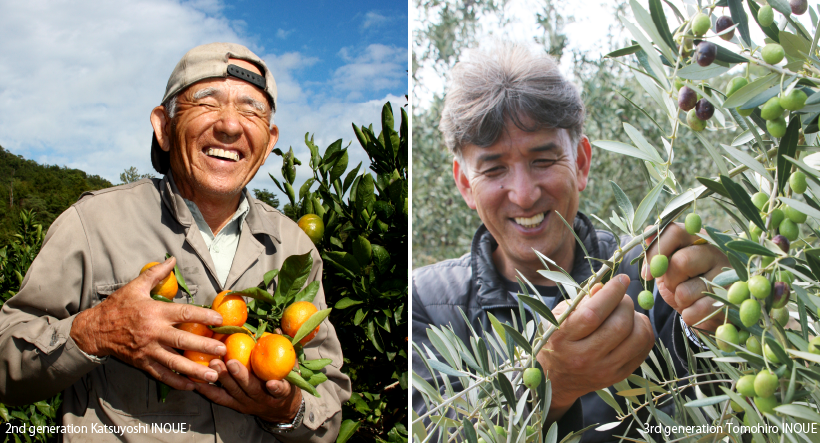 Iyokan Olive Oil is our original olive oil which we can squeeze with over 80 year's experience as olive and citrus farmer.

Iyokan olive oil is only consisting of both young citrus Iyo and fully ripened olives mixed in 100% natural, we have never added any chemical ingredient.

Actually, we had many try and error for squeezing Iyokan Olive Oil such as timing of thinning out citrus Iyo and compound ratio of olive and Iyokan.

Finally we had over 5 years we successed squeeze Iyokan Olive Oil which is nutrient and scent of olive and Iyokan melted in.

In fact it method※ is our production patent.

※Production patent #4326690, which has been granted to the process where both citrus iyo and olives are pressed at the same time.

Iyokan Olive Oil is born again with a new premium from young Iyo fruit which is unique idea to the farmer.
The blessing of citrus Iyo assists in promoting clear and bright skin!
1.Your skin will renew into clear beautiful skin immediately on the day you star using.


2.Orange fruit extracts leads to healthier skin.


3.Frangrance and Coloring free, which is very natural and recommended for sensitive skin as well.

This peeling gel is improved to get more power of retaining moisture by mixing Iyokan Olive Oil.
We have added 3 more components that are bees wax, morous alba root extract and paeonia albiflora root extract for moisturizing.
You can feel your skin very moisturized after washing with this peeling gel.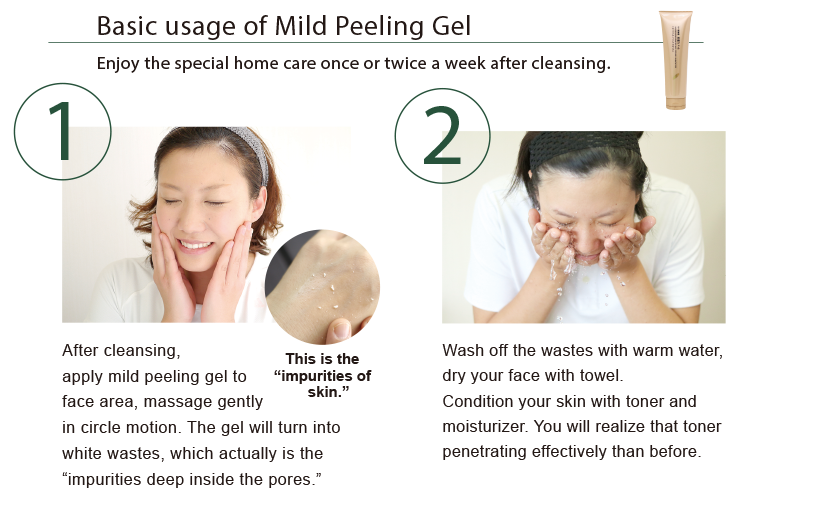 You can use our peeling gel with wet hands or even during bath time.
When skin turnover is not smooth and dead cells are accumulated on skin, stains and wrinkle tend to get formulated.
It is very important to routinely clean your skin with this facial gel and make it resistant to dirt.
Whenever you need to prepare your skin to be in better condition for your special day, whenever you are concerned about dull skin or dirty pores, or whenever you feel products such as a toner or beauty olive oil do not easily penetrate into your skin, take the benefit of our peeling gel.
You will be surprised at your smooth skin in the next morning.
Use this Peeling Gel to peel off and sweep away dead skin cells and to get healthier skin.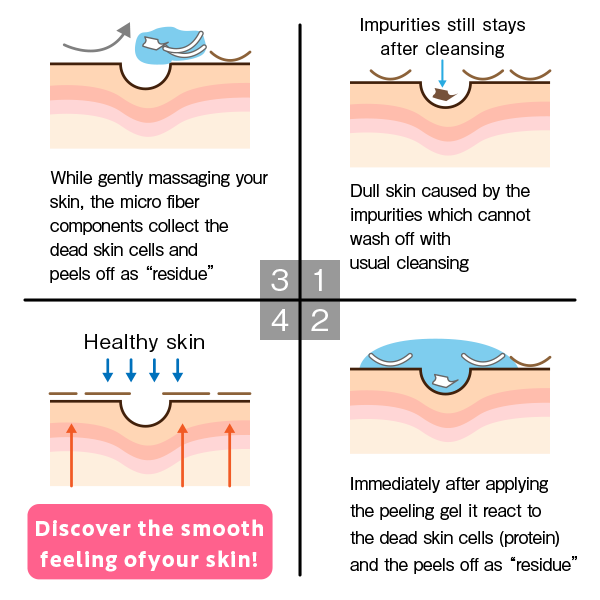 The dirt clogged in pores are made of protein.
"Mild Peeling Gel" can remove dead skin and other impurities from deep inside the skin, which we cannot wash off by normal cleansing.
Renewal one contains Iyokan Olive Oil in small granular form, so you don't need to rub your skin but massage gently instead for removing dead skin.
It is recommended to use 2-3 times a week.


Effect of the peeling gel
Renewal of your skin

Dead cells get removed and you feel the skin is renewed as fresh new skin.

Detoxification of your skin

Removes dirt clogging pores which cannot be removed with usual cleansing.

Transparent skin

Citrus extracts within this gel help to make transparent skin. Citrus is well known as preventing your skin from being rough, and it also tighten your skin.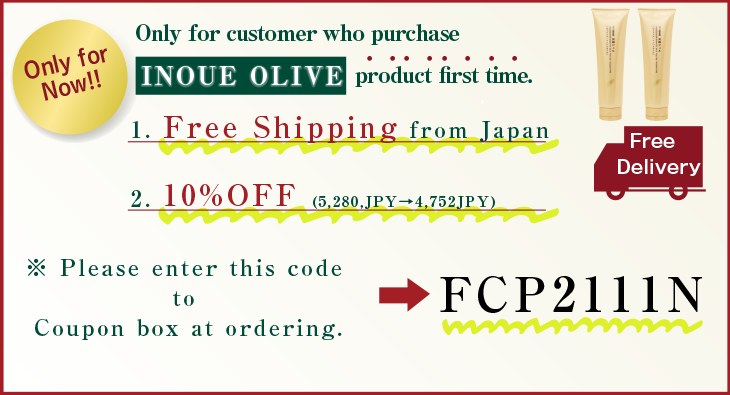 We, INOUE OLIVE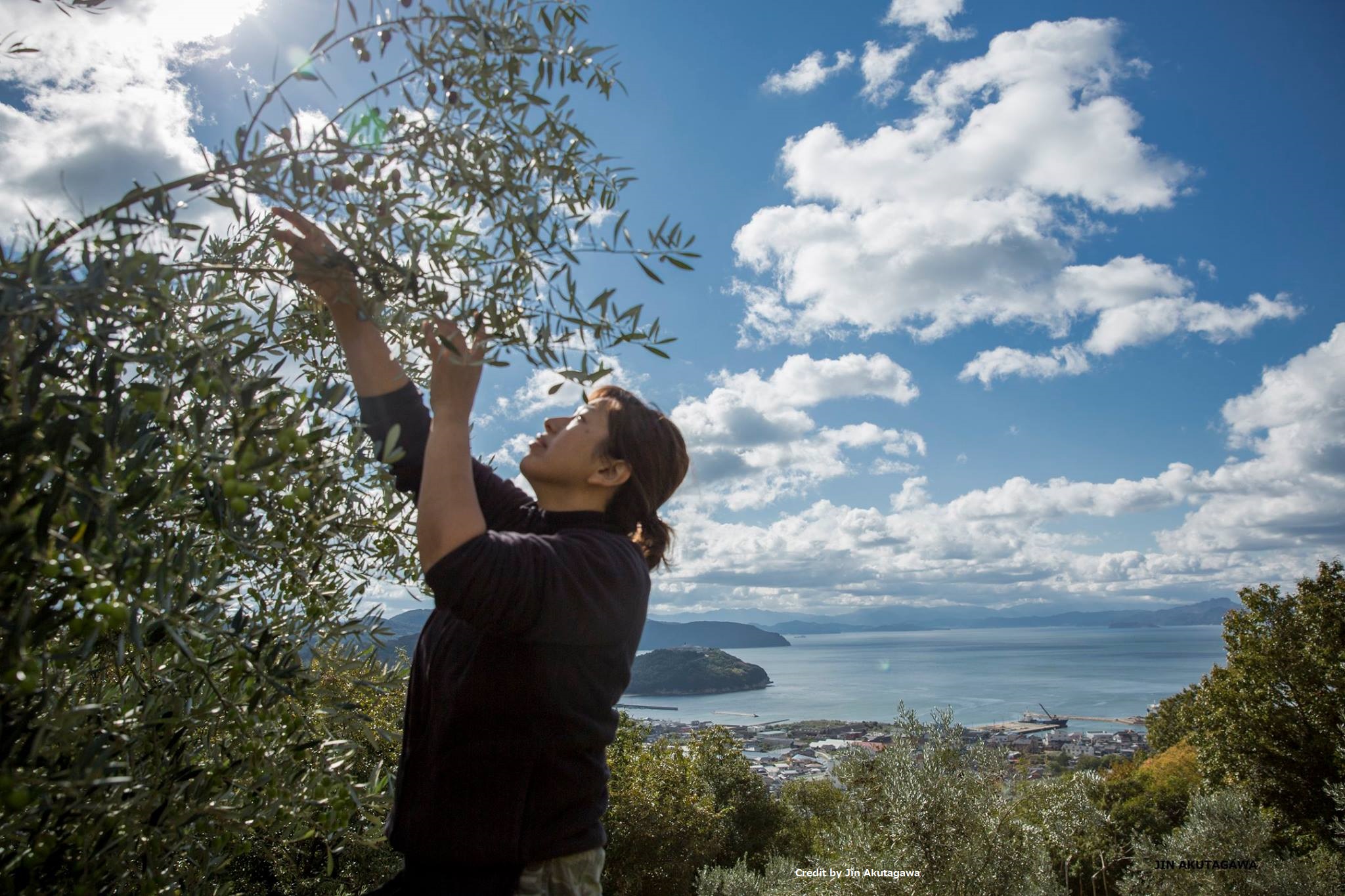 INOUE OLIVE is a farm located in Shodoshima, Japan surrounded by full of nature.
We wish to be farmers who cultivate with great appreciation and dedication to the blessing of the nature and the land.
With this hope we have named our farm as Inoue Seikoen, where we grow about 5,000 olives and 14 kinds of citrus fruits with love and care.
We also produce skincare products and food products from the fruits we grow with over 80 years experiences and passion for agriculture.
The features of our original olive oil based skin care products are the permeation into our skin, the moisturizing power, the retention and the wide range of products covering from toes to hair care purposes. Those who have dry and sensitive skin and even babies can use our skin care products because they are additives free such as coloring and preservatives.
"Over thousands years' historical background of olives itself guarantees the effects and safety. So we would like to share such blessings with many peoples in the world through our products made by japanese craftmanship".
This is the our wish.

We are proud of Seto Inland Sea and what it represents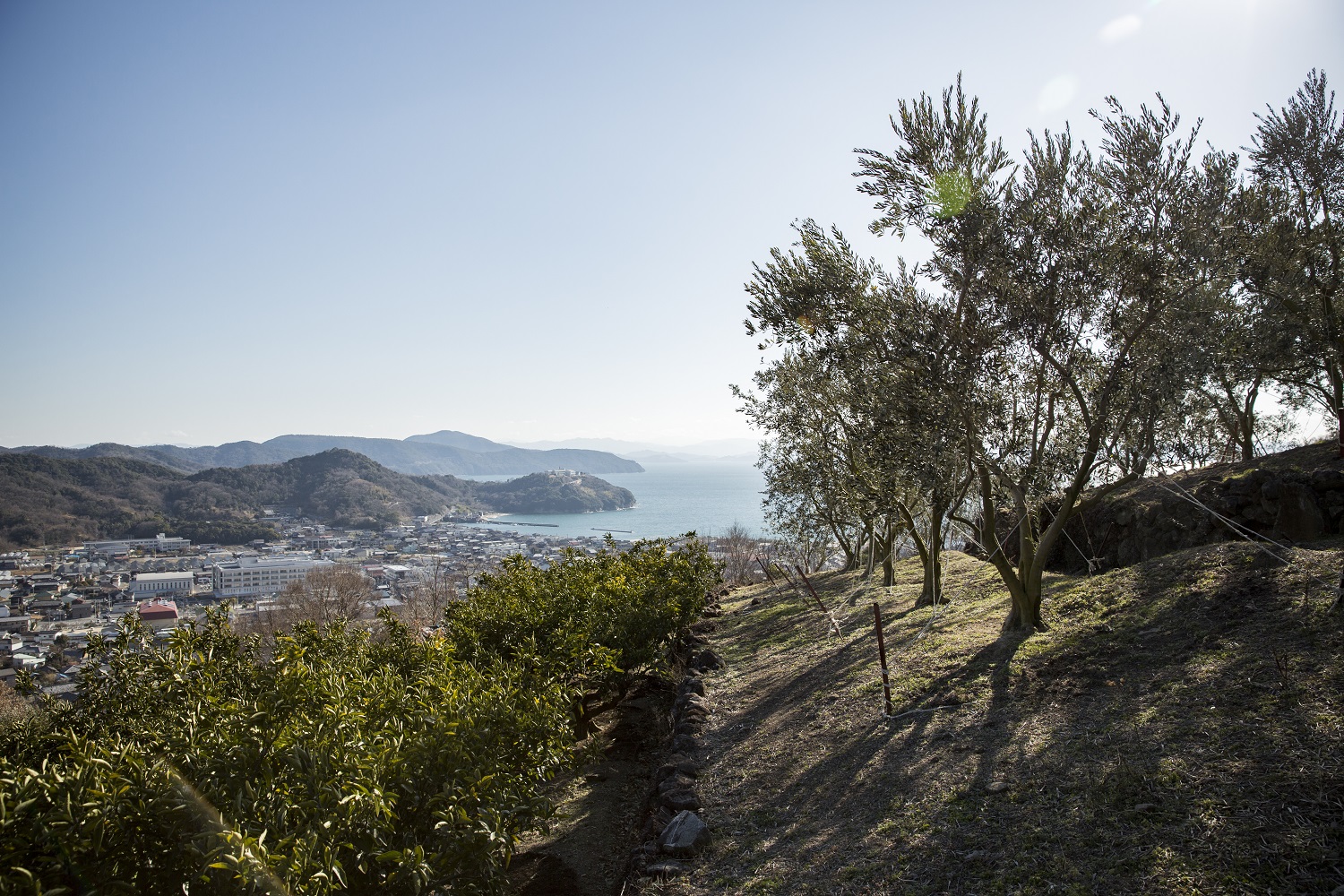 -the seasonal scenery, traditional culture, and the warm hearted people.
With just around 30,000 people, our island, Shodoshima, is a small island that lies in the Seto Inland Sea and 144km round.
The island has both mountains and sea as well as industries and cultures with long history. And moreover, there 's the warmth of the people.
Even though in a island this size, it is noticeable that we have 400 year history in manufacturing soy sauce and somen noodles.
There are still many traditions left that tell the history and culture of the island, such as Noson Kabuki and festivals held in all over the island.
Amongst the long history and culture there is of course the citrus industry, where we grow olives.
Path of Shodoshima Island and our olives 1908 (Meiji 41) - in an effort to make its first domestic olive oils, test growing appointed by the ministry of agriculture started in the three prefectures, Kagawa, Mie and Kagoshima.
As a result, only the olive tree in Kagawa (Shodoshima Island) bared fruit.
In Taisho era, equipment were ready to go, and extensive research on pressing oil and ollive fruits were done, It allowed Shodoshima Island to grew the numbers in its harvest and processing technology.
Private companies also started producing pickles and cosmetic hair oil. The island was frequented by artists who drew olives as motifs, making Shodoshima the island of olives.
Olive - a symbol of peace and prosperity.
Decades later, the tree still bears many fruit.
Olive - used as a motif on the flag of the United Nations - beloved as a symbol of peace and prosperity.
By appreciating the both blessing of the nature on our island and the olive and numerous kinds of trees in our farm, we promise to deliver only the best and healthy produce and at the same time wish to share with our customers the rich nature of this island.
Slow-paced and abundant in nature, Shodoshima Island is a great place to visit. If you do come to the island, make sure to visit our farm. You are more than welcome!