Best Season of Dekokan (Sumo Mandarin)
Have you ever heard of a citrus orange "Dekokan" (Sumo Mandarin)?
Actually, I introduced this orange last year but today I would like to inform you again!
The name comes from bumpy shape of the fruit.
Bump is "Deko" in Japanese, so we call this orange "Dekokan".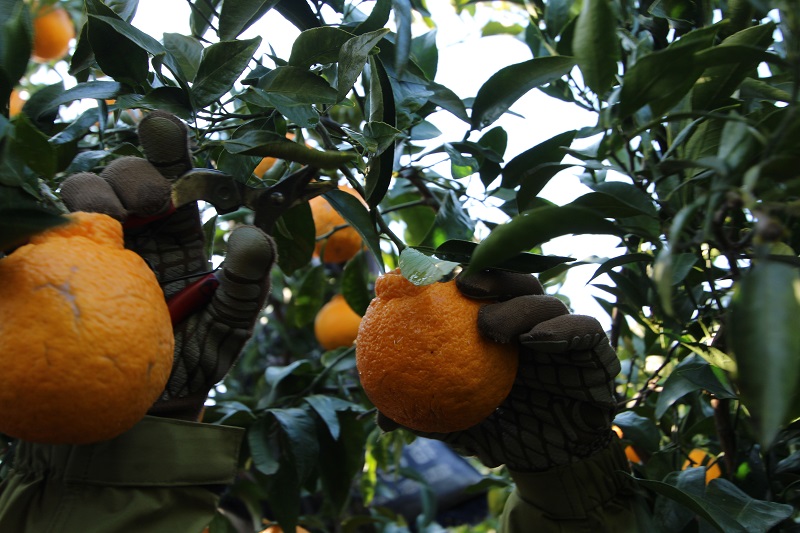 "Dekokan" is a sensitive fruit and if there is a frost or temperature is too low before harvest, its skin gets burned.
Preventing it, we bag fruits one by one last week of December because it gets colder from January.
Actually, "Dekokan" tree has many thorns, so we get many small scars on their hands when they bag fruits.
Please imagine, temperature 5 degrees outside and so many scar on hands!!
It's a kind of training but this work is a must for growing good fruits.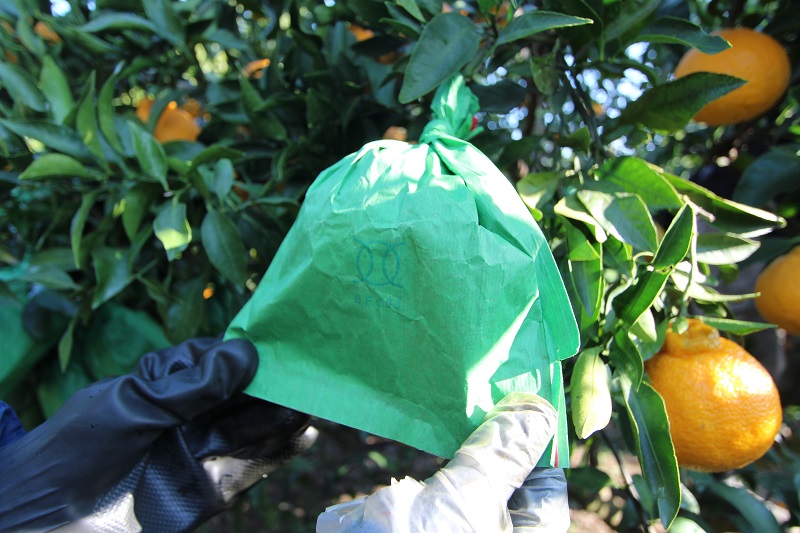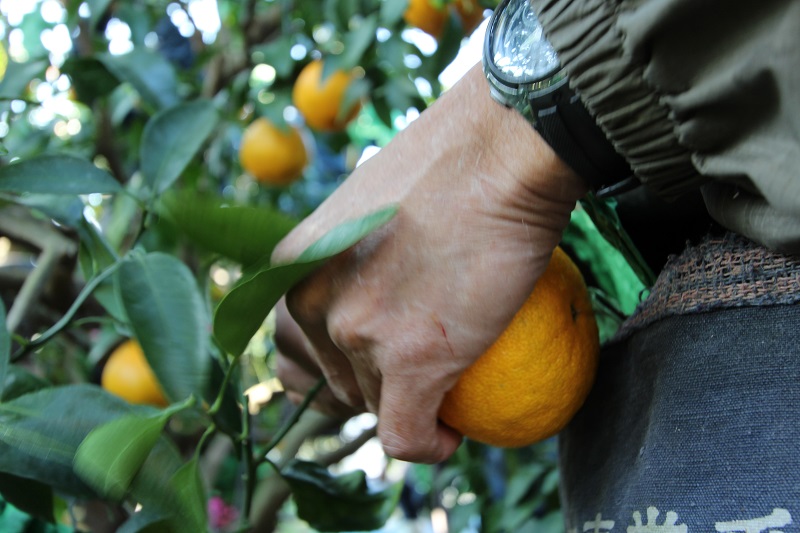 Anyway, after bagging fruits, we wait for aging until mid of February.
Then, in mid of February we harvested Dekokan!
We have good production this year.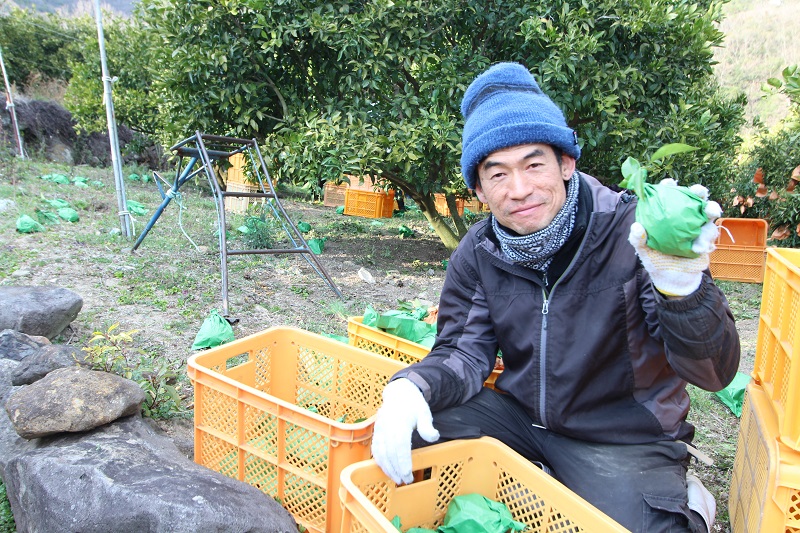 However, you know we have to wait a certain period for aging "Dekokan" again after picking until the taste of the fruits get balance between sweetness and sourness.
In addition, during aging them in a storage we check condition of fruits regularly opening the bags one by one, because if aging condition is not good, fruits will be spoiled.
Then we decide "this is the moment!" and we pack them and send to the customers.
The difficulty is that condition such as temperature, humidity and fruit itself is different every year.
Therefore, the work is not easy but we could do it thank to over 80 years experiences of farming.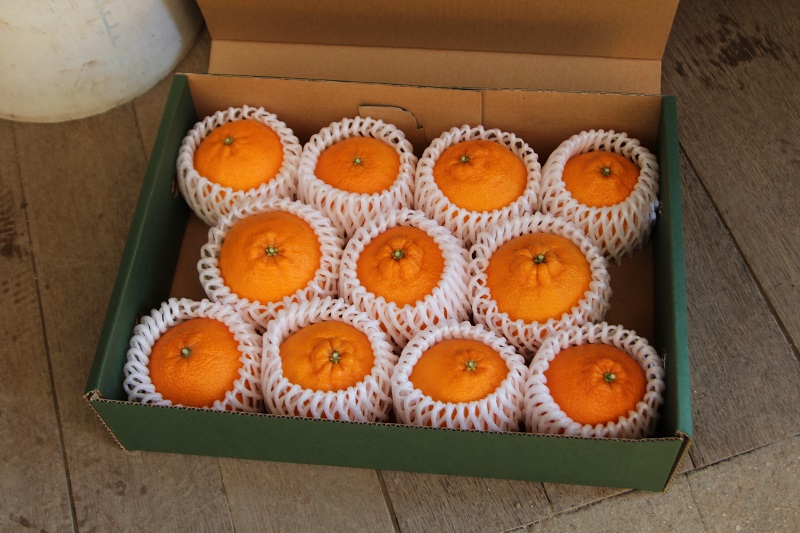 Now, here in our farm best timing of Dekokan has come.
Unfortunately, we cannot send fresh fruits to overseas but in near future we will inform you happily about new item made by our farm's Dekokan.
I hope you look forward to the news!
Thank you & Best Regards,
Kenya Inoue