About Us

Inoue Seikoen is a farm located in "Shodoshima" surrounded by
full of nature. "We wish to be farmers who cultivate with great
appreciation and dedication to the blessing of the nature and the land."
With this hope we have named our farm as Inoue Seikoen, where we
grow about 3,200 olives and 14 kinds of citrus fruits with love and care.
Start of our farm.
In 1940, my grandfather Tasuji Inoue said to the people around him "without making a use of our mother land here, there is no prosperity of our community," while looking at the mountain slope facing the south where catch the sun. He started the reclamation of wooded area with the support from the local comrades.
He planted a citrus tree on the cultivated land which was not very popular at that time. Later when he planted a small olive tree in 1946 was the beginning of Inoue Seikoen.
Years later when the planted olive trees started to grow big, around 1955, they harvested the olives for the first time. Then, with my father Katsuyoshi's research, trial and error on olives, our various olive based prodcuts gave a birth one after another.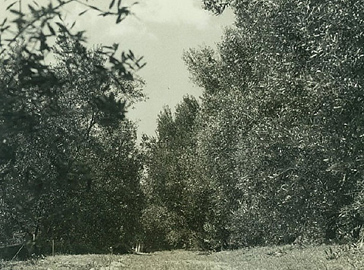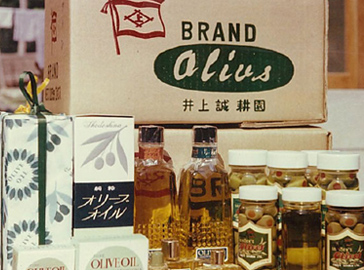 ---
Birth of olive based cosmetics
Around the beginning of 1970s, while we were making and selling olive oil products for cooking, we received an advice from one of olive researchers that "olive oil are healthy not only when you eat but also good when you use on your body."
So, my father tried applying olive oil every day after taking a bath on his hands which got rough from the farm work, he was surprised that his skin became smoother and smoother. Since then our family have used olive oil for skin treatment. I remember when I was little my mother used to apply olive oil on my body when my skin was dry especially during winter.
After many trials and errors, by using carefully selected olives, we have succeeded to produce Beauty Olive Oil as a cosmetic product around late 1970s. When we started, there was only small amount of cosmetics' sales, and now we are very happy to have variety of goods that are much loved from many consumers.
Products from Inoue Seikoen represent our love and care we have dedicated to our work throughout the year.
"The olives are grown by people in our mother land, Shodoshima. Therefore we wish to make the best products of the finest quality." That's the mind we have towards our olive oil products we ship out to our royal customers.
Our cosmetic goods are made with blessing of the nature, so they easily penetrates on your skin.
Please enjoy our products on your daily skin treatment.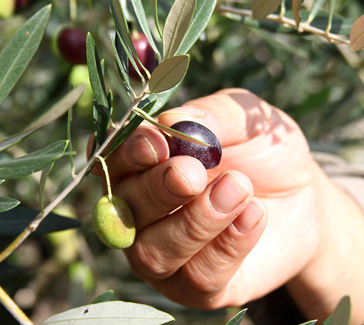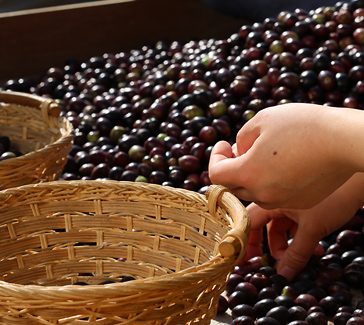 ---