Olive Soap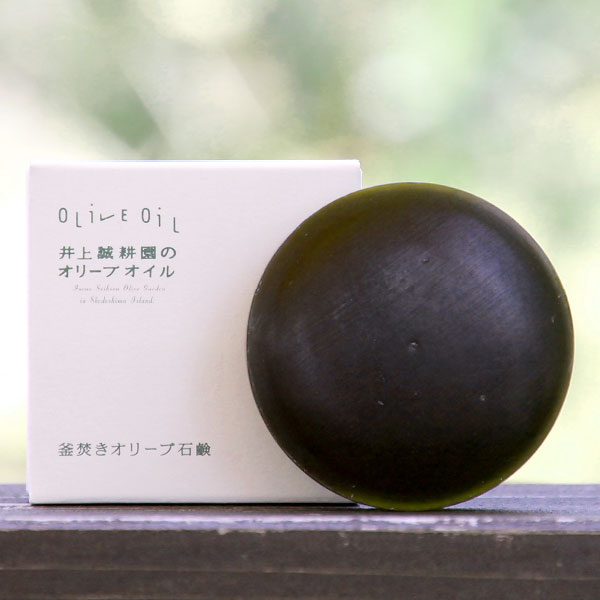 1,360

YEN
≒ 13.15 SGD

(currency converter)
About the Product
・Taking care, this soap is made by boiling gently for 100 hours, then ageing for 60 days.
・Consisting of glycerin and carbohydrate, it gives you a mild texture after washing your face.
・Effectively removes dead cells and impurities.
---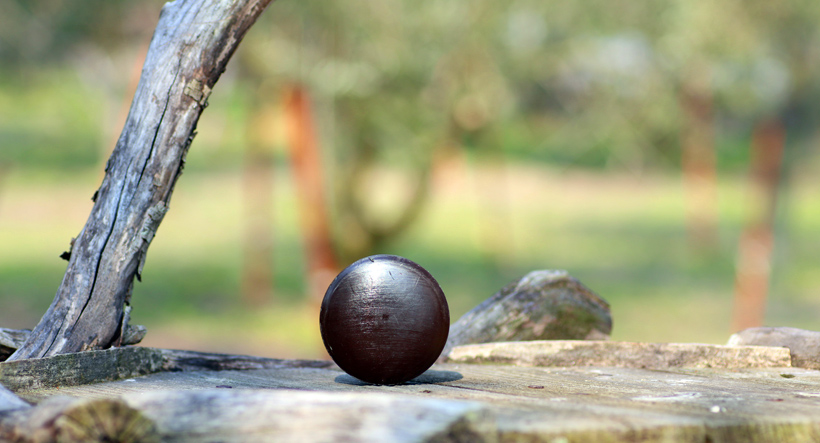 With our selected process, boiling carefully for 100 hours to make this soap.
Using premium olive oil as main ingredients, soap craftsmen spend hundreds of hours to boil and 60 days for aging. It is a soft and gentle soap which surely remove impurities while keeping your skin moisturized. After cleansing you can feel the moist and smoothness.

| | | |
| --- | --- | --- |
| Put the mixture of soap ingredients into a pot specifically made for this purpose, and boil slowly in the pot for 100 hours. | Add natural salt to purifies the contents, removing impurities. This is a traditional, so called "salting out" process. | By scooping out firmed soap from natural moisturizing ingredients, we shape them into individual soaps. |
Advantages of the boiling pot soap making process

Consists of great amount of glycerin and carbohydrate for moisturizing, therefore it gives you mild feeling after cleansing. Also, the fine foam ensures to wipe dead cells and dirt in pores away, which could be the main cause of dull skin.

Put soaps for aging

We age* olive soap by drying them in natural environment with no temperature control. (*Aging is the internal transformation within the soap during the process of drying.) If the aging condition is bad, the soap tends to melt easily, and it doesn't lather well. At Inoue Seikoen, we take 60 days for our ageing process to produce our soap products. It is very gentle on your skin, and very smooth when you use it.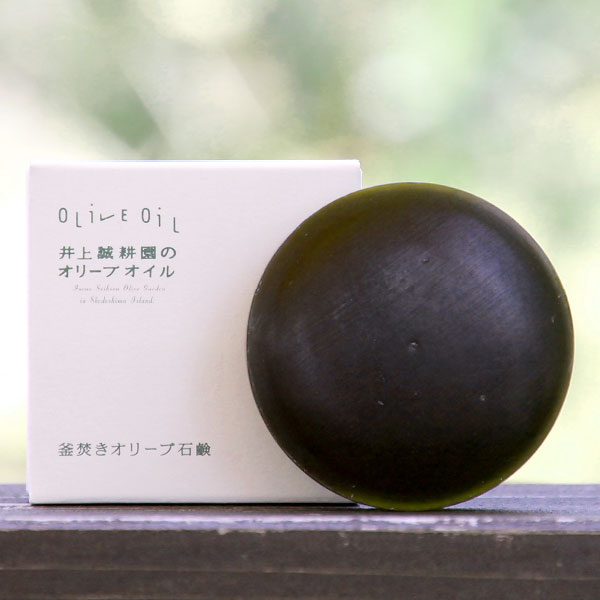 Olive Soap
1,360

YEN
≒ 13.15 SGD

(currency converter)
---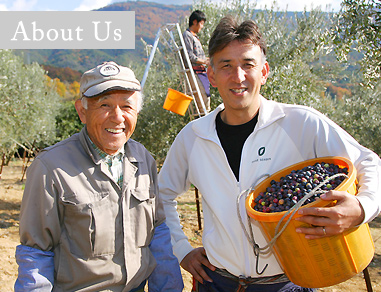 Inoue Seikoen 's farm in Shodoshima which is located in the Seto Inland Sea and surrounded by vast expanse of nature. There are more than 3,200 olive trees and 14 kinds of citrus grown with great care in the farm.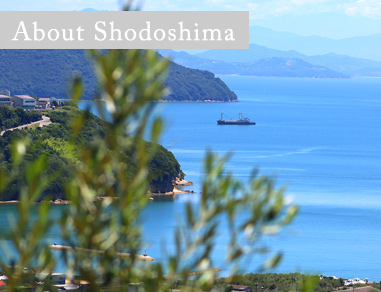 We proudly introduced our own olive farm of more than 3,200 olive trees as well as citrus farm of 14 varieties of citrus.
---
---
Category
---
Products

---