Olive Oil Shampoo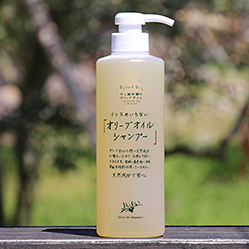 4,880

YEN
≒ 47.19 SGD

(currency converter)
About the Product
・This is an olive shampoo retaining your scalp healthy condition.
・No need to use hair conditioner.
・Best Results will be visible the repeated long-term use.
---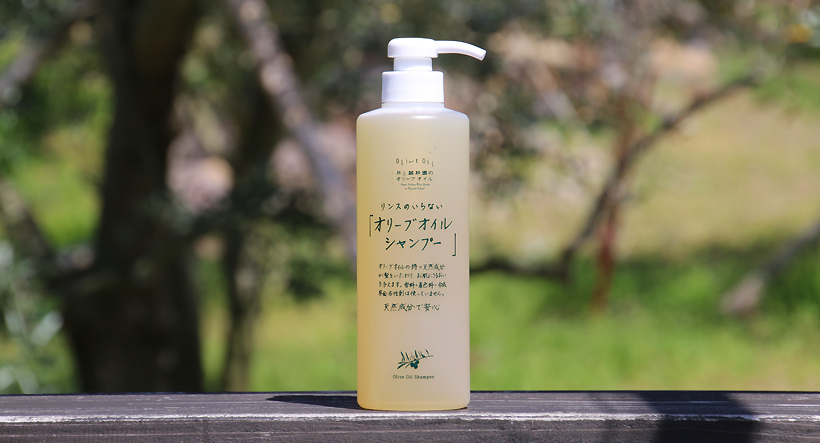 Olive oil remove the dirt of the hair gently. Restore your hair and scalp to the original healthy condition.
For maintaining healthy hair, it is important to wash not only your hair but also your scalp. Main component of olive oil is similer to human natural oil, sebum, so it gently cleanses your scalp.
Benefits of using olive shampoo
Removing the dirt of the scalp

The power of olive oil helps removing the dirt on your scalp and retains your scalp healthy condition.

You feel your scalp very fresh, while it still retains moisturized.

Olive Shampoo is made from natural oil so it washes off the dirt naturally yet strongly on your hair from the surface of the skin. ※This is not a rinse-in-shampoo

Realize the benefits when you repeat

You may feel fuzzy on your hair when you start using the product. However, after about a month of use it stabilizes and you can feel the effect on Olive Shampoo.
For those who have dyed hair: although it may not cause any problems even if you use general hair color or hair dye products which is normally used at hair salon, there is a possibility of discoloring with hair manicure. When you have colored your hair: Hair color (coloring into the hair) → not easy to get discolored with olive shampoo Hair manicure (dyeing the surface of the hair) → easy to get discolored with olive shampoo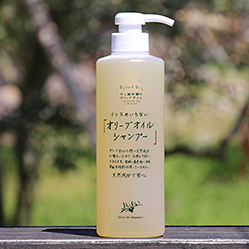 Olive Oil Shampoo
4,880

YEN
≒ 47.19 SGD

(currency converter)
---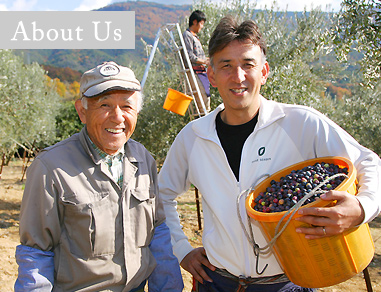 Inoue Seikoen 's farm in Shodoshima which is located in the Seto Inland Sea and surrounded by vast expanse of nature. There are more than 3,200 olive trees and 14 kinds of citrus grown with great care in the farm.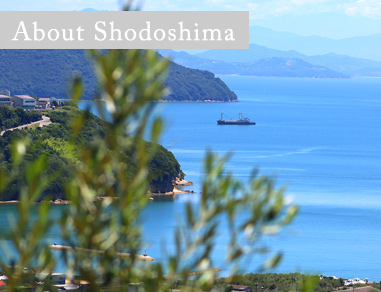 We proudly introduced our own olive farm of more than 3,200 olive trees as well as citrus farm of 14 varieties of citrus.
---
---
Category
---
Products

---