Olive Skincare Travel Set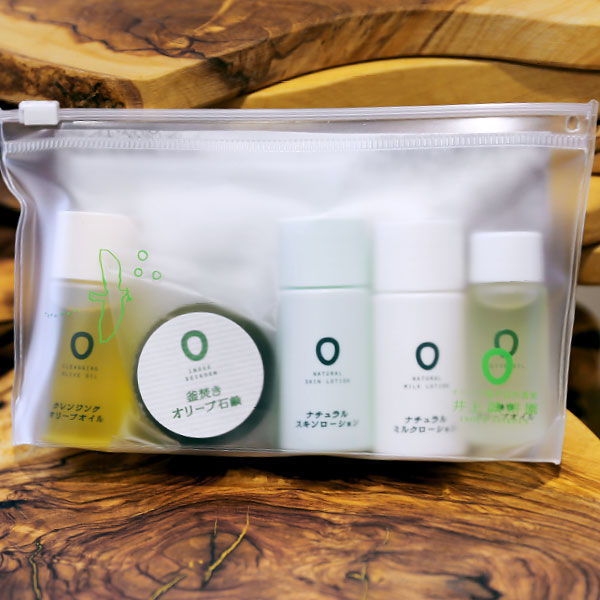 2,960

YEN
≒ 28.62 SGD

(currency converter)
| | |
| --- | --- |
| Remark | Free Shipping above $150 |
| Contents | Beauty Olive Oil(8mL), Natural Skin Lotion(20mL), Natural Milk Lotion(20mL), Cleansing Olive Oil(20mL), Olive Soap(For cleansing)(20g), Peeling Gel(2mL), Foaming net for cleansing, Plastic Travel Pouch、Face cream(0.5g) |
| Main ingredients | See the list of ingredients details for more information. |
| About shipping | We deliver the product approximately within 7 days after your order is submitted. Please refer to the "Shipping Info" for more details. |
About the Product
・Mini set of all basic cosmetic products.
・This is popular for new customers as a trial set.
・As this mini set is in plastic travel pouch, it is recommended for those who would like to take on their travels.
---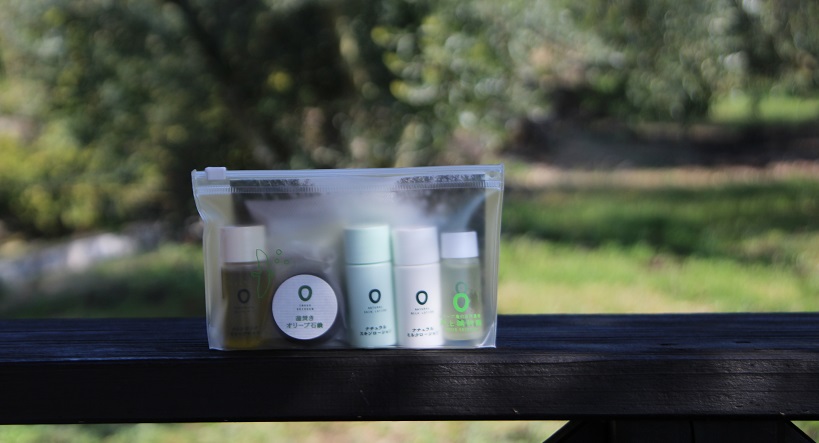 This is a mini set of all basic cosmetic products.
It is a set recommended for those who would like to try casually. A pouch is convenient to carry around.
Set content
[Step.1] Cleansing Olive Oil

Gently apply smooth cleansing olive oil onto skin and blend the oil with makeup and sebum dirt. Rinse thoroughly with lukewarm water.

[Step.2] Olive Soap

Gently massage your face with the soap foam made using a foaming net.

[Step.3] Natural Skin Lotion

After face wash, place natural skin lotion on your hand and put it over your face. Then gently pat with your palms like covering your face.

[Step.4] Beauty Olive Oil

When you use this beauty olive oil with other basic skin care products of Inoue Seikoen, apply it after natural skin lotion and before natural milk lotion.

[Step.5] Natural Milk Lotion

After refining your skin with olive oil, place milk lotion onto your palms of the hand and spread on the entire face.

[Twice or Three Time a Week] Peeling Gel

This is a peeling gel that remove impurities trapped deep within pores. After washing, massage onto your skin with the gel. Then, rinse off unnecessary residue while massaging.

[for more moisturized and nourishment] Face Cream

Face Cream contains Iyokan Olive Oil and keeps your skin hydrated and elegant. Take appropriate amount and spread on your skin.

Foaming net

Including a convenient foaming net which can be used with olive soap when washing your face.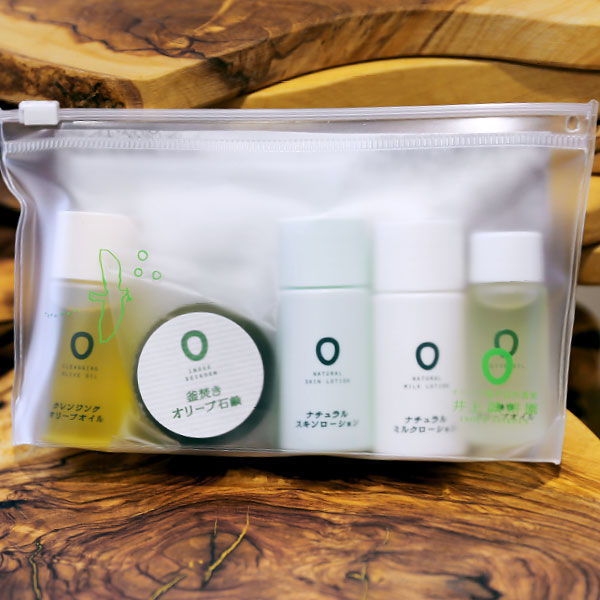 Olive Skincare Travel Set
2,960

YEN
≒ 28.62 SGD

(currency converter)
| | |
| --- | --- |
| Contents | Beauty Olive Oil(8mL), Natural Skin Lotion(20mL), Natural Milk Lotion(20mL), Cleansing Olive Oil(20mL), Olive Soap(For cleansing)(20g), Peeling Gel(2mL), Foaming net for cleansing, Plastic Travel Pouch、Face cream(0.5g) |
| Main ingredients | See the list of ingredients details for more information. |
| About Shipping | We deliver the product approximately within 7 days after your order is submitted. Please refer to the "Shipping Info" for more details. |
---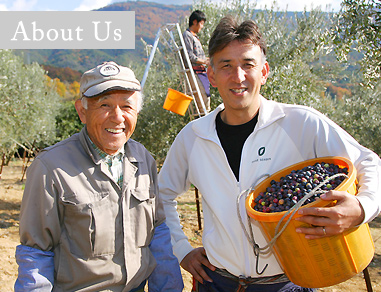 Inoue Seikoen 's farm in Shodoshima which is located in the Seto Inland Sea and surrounded by vast expanse of nature. There are more than 3,200 olive trees and 14 kinds of citrus grown with great care in the farm.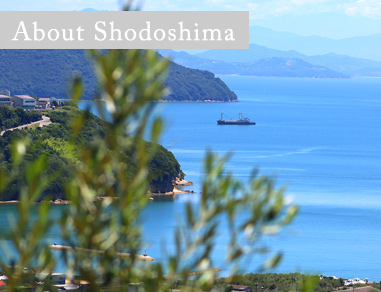 We proudly introduced our own olive farm of more than 3,200 olive trees as well as citrus farm of 14 varieties of citrus.
---
---
Category
---
Products

---