Hair oil Tsuyako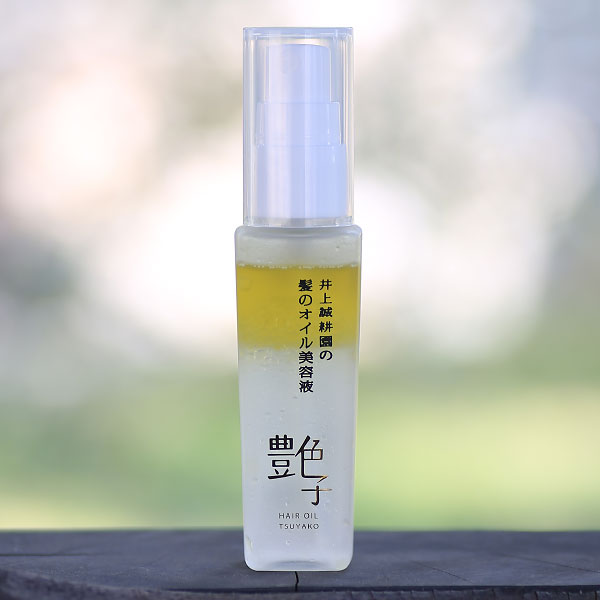 3,840

YEN
≒ 37.13 SGD

(currency converter)
About the Product
・Hair care naturally
・Refreshing fragrant from citrus "Iyokan"
・Supplying moisture and oil together to hair
---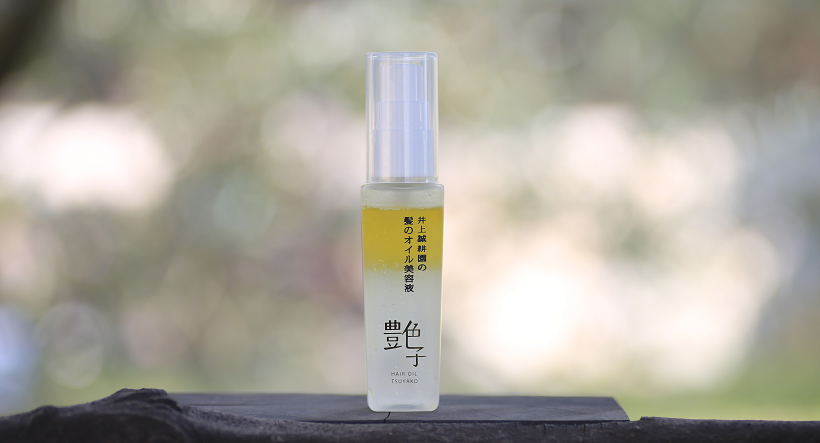 Luxury hair oil contains 15% Iyokan Oilve Oil


Only 1 push for our hairs protect them from dryness and moisturizes them evenfor the hairs end.
Good for doing your hair before going out.



For those who care about hair dryness


1. Perfect for hair care supplying moisture and oil

It's very important to keep balance between moisture and oil inside hairs.
Unbalance of them causes hair dryness and/or damage.
This hair oil was made from our passion "Caring hair naturally" supplying moisture and oil at the same time.

2. Made from Iyokan Olive Oil

Iyokan Olive Oil which is indispensable for this hair oil, helps to make skin softer and hair more moisturized by applying.
Iyokan is a kind of citrus grown only in a part of Japan, around Shodoshima! and its characteristic is strength and and thickness of citrus flavor compare to other citruses.
Iyokan Olive Oil is our significant product which couldn't have produced if we INOUE OLIVE were not a farmer and hadn't had 70 years' experience of cultivation of olive and citrus.

3. Two layer-type made us achieve this hair oil

We decided to make this hair oil in 2 layer of oil and beauty liquid with our permanent concept of using natural ingredients as much as possible.
After many "try and error" to make sure the recipe balance, we made this hair oil more natural without using mineral oils neither silicon.
You can enjoy refreshing Iyokan flavor.
This hair oil is for those who care dryness of hair.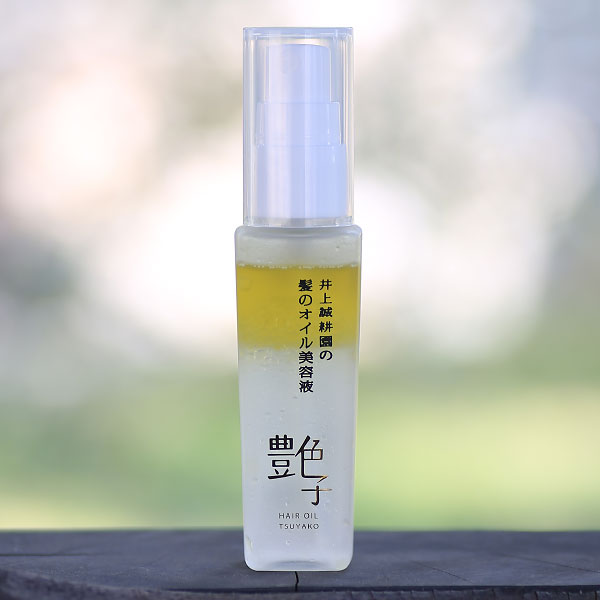 Hair oil Tsuyako
3,840

YEN
≒ 37.13 SGD

(currency converter)
---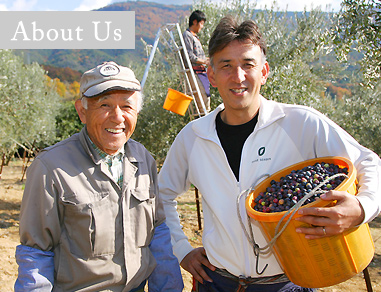 Inoue Seikoen 's farm in Shodoshima which is located in the Seto Inland Sea and surrounded by vast expanse of nature. There are more than 3,200 olive trees and 14 kinds of citrus grown with great care in the farm.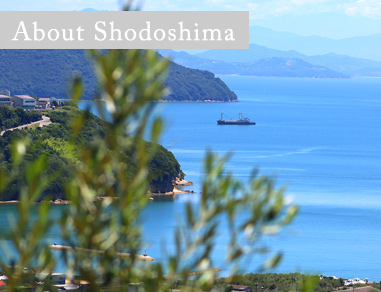 We proudly introduced our own olive farm of more than 3,200 olive trees as well as citrus farm of 14 varieties of citrus.
---
---
Category
---
Products

---