Beauty Ball Citrus Olive Oil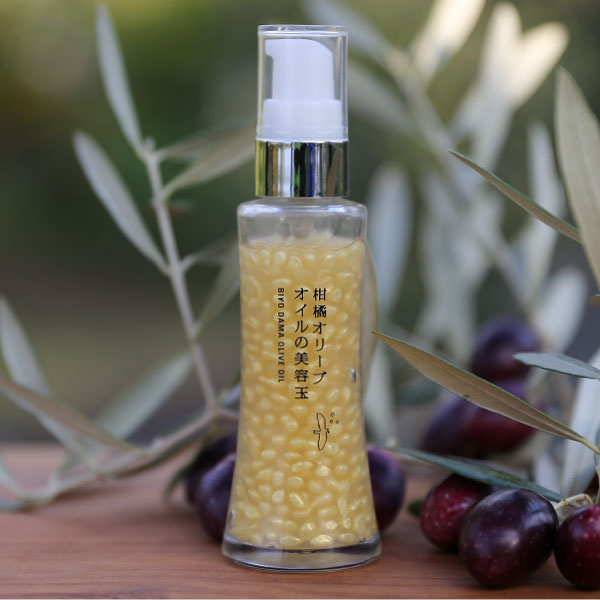 5,200

YEN
≒ 52.71 SGD

(currency converter)
About the Product
・Keep your skin moisturized and clear
・Refreshing flavor of citrus "Iyokan"
・no fragrance, no coloring, no mineral oils, no paraben
---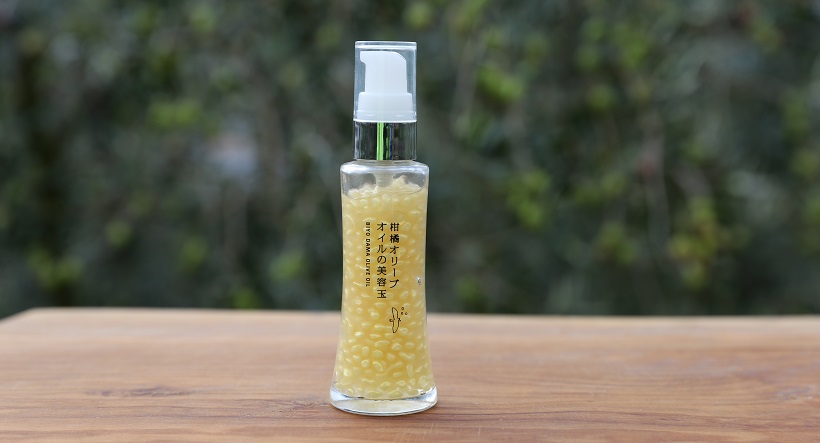 Every time you push the pump, fresh beauty essence comes out.
Beauty Ball made from just squeezed Iyokan Olive Oil and Beauty essences, improves skin condition and leads your skin more moisturized and healthier.

Moisturized, Clear skin and Refreshing flavor
What's inside of Beauty Ball?
1. Contains 50% Iyokan Olive Oil!! "Iyokan Olive Oil" is a special Olive oil in which locked beauty essences and refreshing citrus aroma of Iyokan.
2. Contains whitening and wrinkle-preventing ingredients ●Oryza Sativa Lees Extract(for Clear skin) ●Citrus Junos (Yuzu)Fruit Extract(moisturizing) ●Retinyl Palmitate(Wrinkle improvement)
3.Capsule is natural! derived from seaweed(sodium alginate)
| | |
| --- | --- |
| How to use Beauty Ball | Push the pump then the Ball will crack and beauty fluid comes out with Iyokan Olive Oil. Take appropriate amount in the hand, evenly apply to face and desired part. |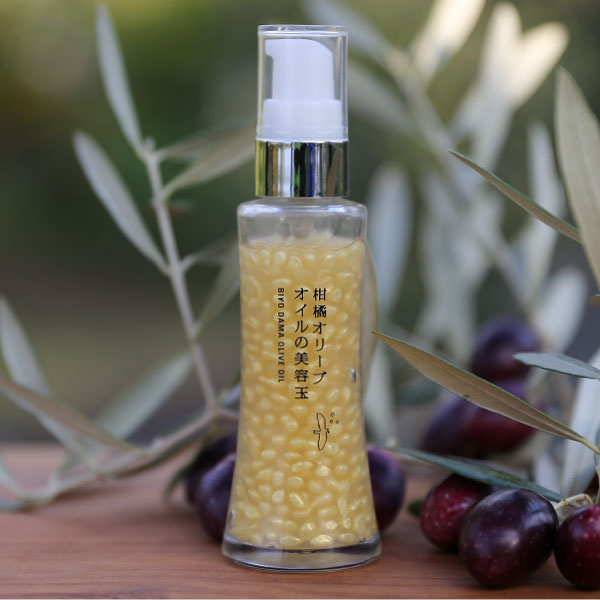 Beauty Ball Citrus Olive Oil
5,200

YEN
≒ 52.71 SGD

(currency converter)
---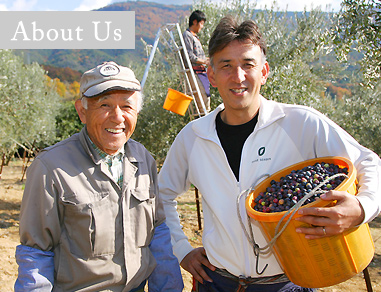 Inoue Seikoen 's farm in Shodoshima which is located in the Seto Inland Sea and surrounded by vast expanse of nature. There are more than 3,200 olive trees and 14 kinds of citrus grown with great care in the farm.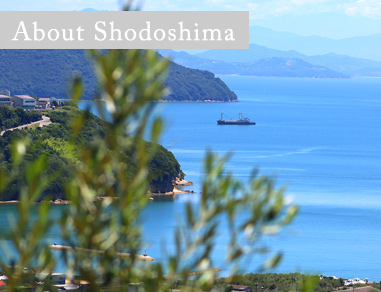 We proudly introduced our own olive farm of more than 3,200 olive trees as well as citrus farm of 14 varieties of citrus.
---