Shodoshima Extra Virgin Olive Oil "Ryokka" 180g
Food
>
Shodoshima Extra Virgin Olive Oil "Ryokka" 180g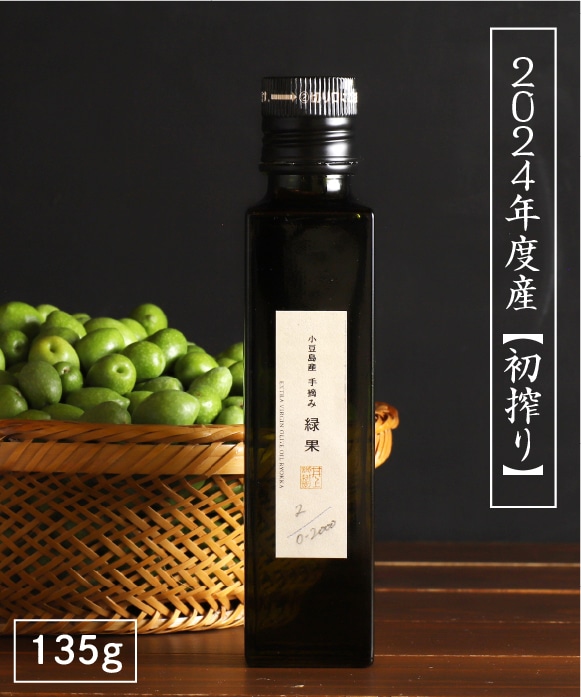 8,640

YEN
≒ 87.58 SGD

(currency converter)
About the Product
・Limited production in Shodoshima, Japan
・Fresh and rich flavor
・Hand-picking
・Acidity less than 0.15%
---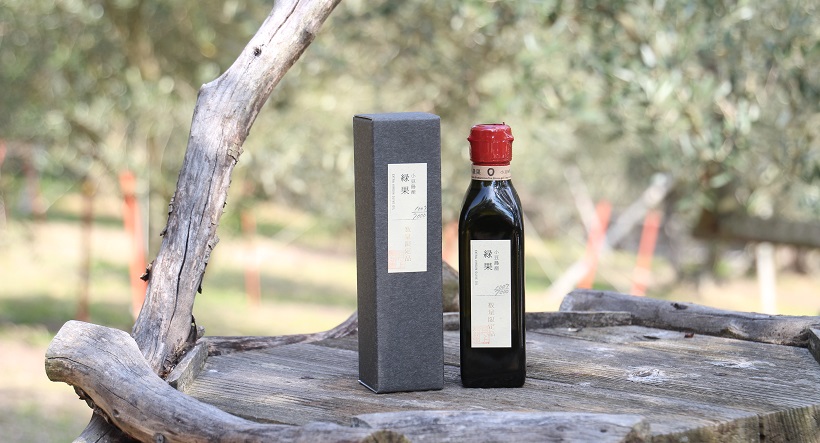 Extra Virgin Olive Oil from Shodoshima, Japan contains fully both nature goodness and also our aspiration as a farmer with 76 years experiences.
Shiny green drop of Extra Virgin Olive Oil offers freshness, clearness, and mild taste. Squeezed with 100% Shodoshima olive fruits which are handpicked and hand-sorted.

The process is made by several masters who have responsibilities for each phase as follows: agricultural work, pruning, picking, fruits selection and extraction.
1. Picking olive fruits We diligently handpicked every single fruit during the harvest season and also great care was taken by INOUE OLIVE's farmers. Once fruits get damaged while picking, they start to deteriorate immediately from the damaged parts and we cannot squeeze quality olive oil from bad fruits. So it is indispensable to pick fresh and healthy fruits by hand.
2. Fruit selection The vast amount of olive fruits are selected according to their condition, size and ripeness, of course one by one by hand! INOUE OLIVE Extra virgin olive oil for eating is extracted with only early picked still green color fruits. The above process needs a lot of attention but it is important to ensure the quality of olive oil! 3. Extraction Firstly crushing olive fruits to paste, mixing the paste with appropriate time and temperature, then separating oil from crushed olive paste by centrifugation. Depend on the time and temperature of mixing crushed olive paste, the flavor of olive oil is different, so master of the factory is very careful about the control of them and he manages them with his rich experience.

The characteristics of the olive oil are freshness, clearness, and mild taste comparing to other countries' oil. You can feel slight bitterness at the side of your tongue and pungency at end of throat. Good olive oil has pungency and bitterness which are actually antioxidant component such as polyphenols.
| | |
| --- | --- |
| How to consume the olive oil | Taste this olive oil without heating because the beautiful aroma and beneficial properties decrease if you heat it. |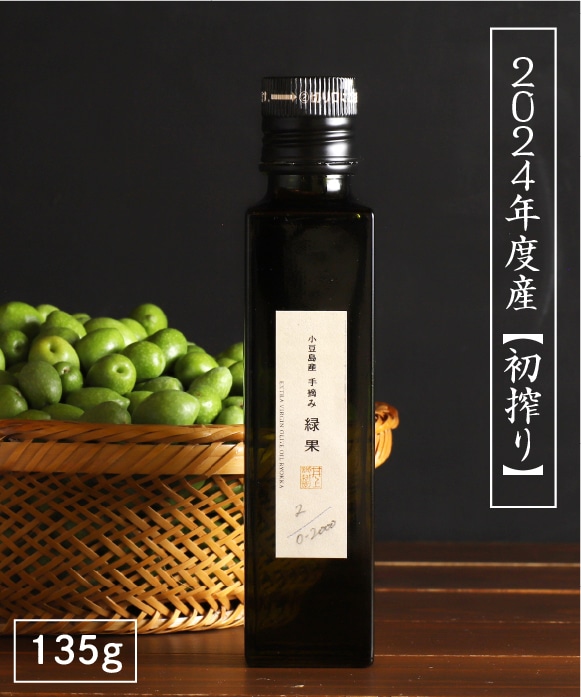 Shodoshima Extra Virgin Olive Oil "Ryokka" 180g
8,640

YEN
≒ 87.58 SGD

(currency converter)
---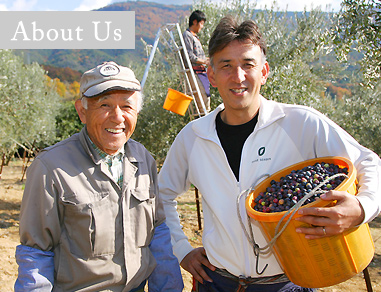 Inoue Seikoen 's farm in Shodoshima which is located in the Seto Inland Sea and surrounded by vast expanse of nature. There are more than 3,200 olive trees and 14 kinds of citrus grown with great care in the farm.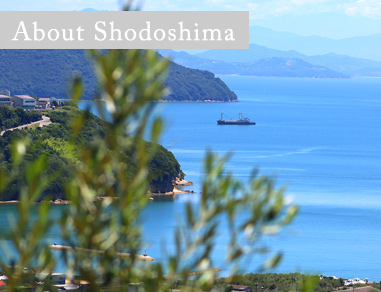 We proudly introduced our own olive farm of more than 3,200 olive trees as well as citrus farm of 14 varieties of citrus.
---
---
Category
---
Products

---