Dried Young Sardines with Japanese Pepper and Olive Oil
Food
>
Dried Young Sardines with Japanese Pepper and Olive Oil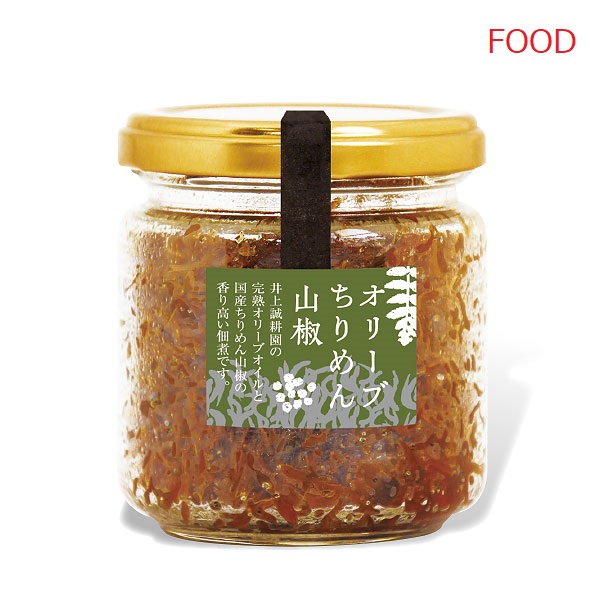 1,200

YEN
≒ 11.60 SGD

(currency converter)
About the Product
・Young sardine from Seto Inland Sea
・Made with 100% Shodoshima soy sauce
・Refreshing accent with Japanese pepper
・Good with rice and porridge
---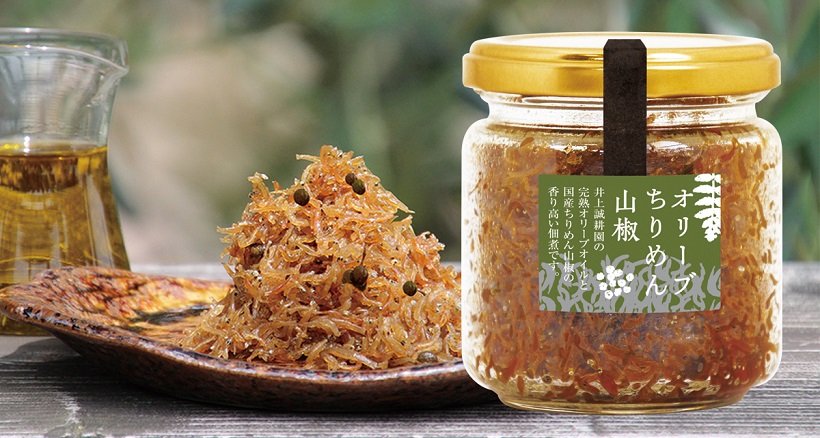 Craftsman's work made from handmade soy sauce with 400 years' history in our home island Shodoshima.


Rich taste of young sardine cooked with Shodoshima soy sauce and extra virgin olive oil, using Japanese pepper to accent the flavor.


Did you know Olive oil and Soy sauce are a perfect pairing?

"Dried Young Sardines with Japanese Peeper and Olive Oil" is a kind of "Tsukudani" products.
"Tsukudani" is general name of boiled food with soy sauce in Japanese.
The ingredients are normally simple, so the quality of soy sauce is very important.


Shodoshima, where our farm is situated, is very famous area for soy sauce production which has been passed down over 400 years.
Shodoshima soy sauce's unique characteristic is being brewed in wooden barrel which is traditional and very rare nowadays.
Now, wooden barrel soy sauce production accounts for only 1% of total in Japan.
In fact, soy sauce brewing with wooden barrel has very deep and thick flavor and rich taste.

Soy sauce is a kind of fermented food.

It means it made with a kind of bacteria, which lives in factory and defines outline of soy sauce taste.
Each factory has its own kind of bacteria, so each factory has its own kind of characteristic for flavor and taste.
That makes Shodoshima's soy sauce very deep and interesting.

Shodoshima soy sauce brings out the natural taste and flavor out of sardines in the products, and Japanese pepper gives refreshing accent.

"Dried Young Sardines with Japanese Peeper and Olive Oil" make your meal richer by just putting on rice, putting in porridge and mixing with salad etc.

I hope you like the taste and can feel blessing of Shodoshima.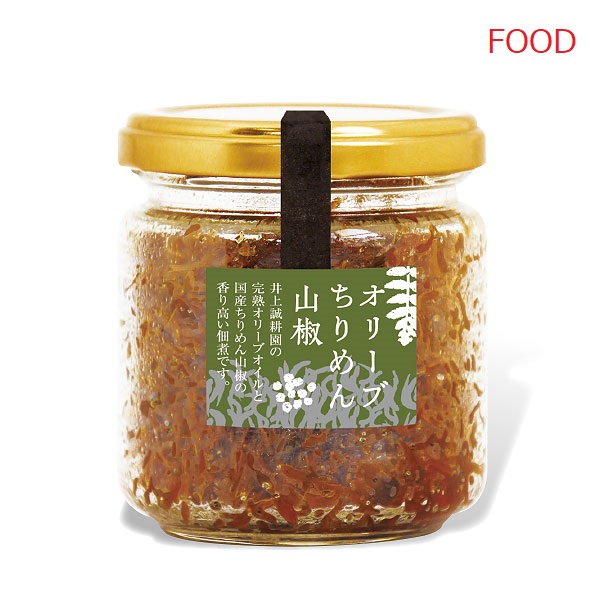 Dried Young Sardines with Japanese Pepper and Olive Oil
1,200

YEN
≒ 11.60 SGD

(currency converter)
---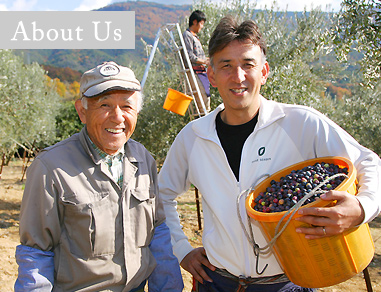 Inoue Seikoen 's farm in Shodoshima which is located in the Seto Inland Sea and surrounded by vast expanse of nature. There are more than 3,200 olive trees and 14 kinds of citrus grown with great care in the farm.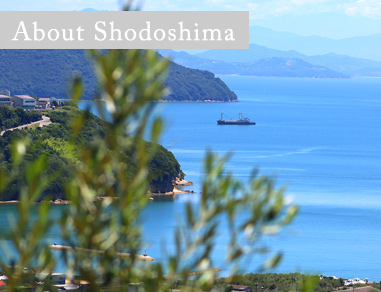 We proudly introduced our own olive farm of more than 3,200 olive trees as well as citrus farm of 14 varieties of citrus.
---
---
Category
---
Products

---