Green Vegetable Juice
Food
>
Green Vegetable Juice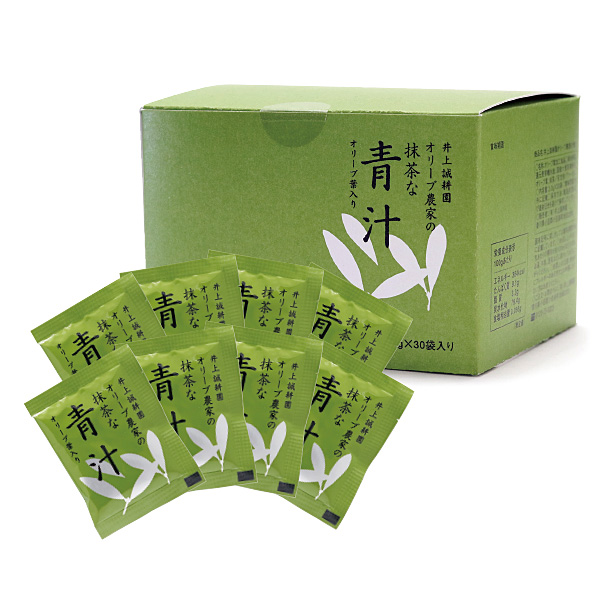 4,480

YEN
≒ 44.31 SGD

(currency converter)
About the Product
・As daily care of your health
・Easy to dissolve
・Matcha flavor
---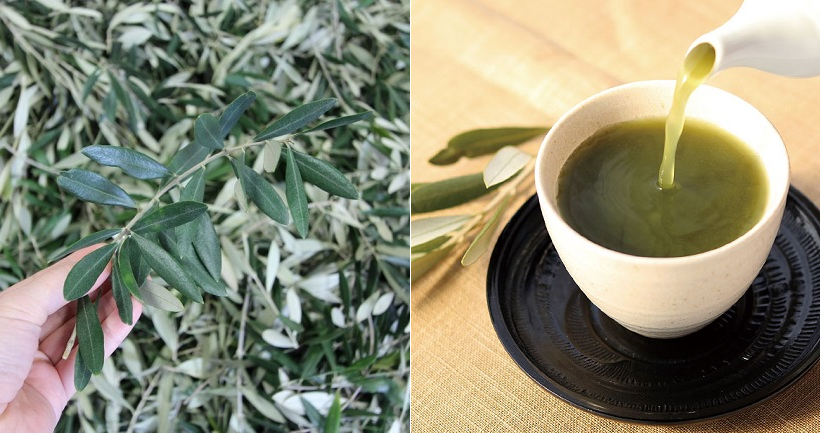 Green Vegetable juice contains Olive Leaf with the power of antiaging.


Olive leaf contains more antioxidant component than olive fruit.
A reason of aging is active oxygen inside body, increased by UV, additive, smoking, stress and etc.
Polyphenols contained in olive leaf work as antioxidant and fight with active oxygen, then keep the body inside healthy.


Daily care is crucial!
This unique "Green vegetable juice" is perfect for those who would like to keep health naturally for the future to come.


It is said that people in roman era had been drinking olive leaf tea for health habitually.

The key is taking olive polyphenols continuously.
Polyphenols don't stay inside body long time, so it is no use taking huge amount of it at one time.
It is very important to consume daily even its amount is small.

Considering the research above,
we made this "Green Vegetable juice" mixing Olive Leaf, barley grass and Matcha.
All ingredients are powdered and it is easy to dissolve and to drink.
Matcha flavor made it less bitter and tastier, and I am sure you can keep drinking every day.

Recommended to drink dissolving with warm water or hot milk.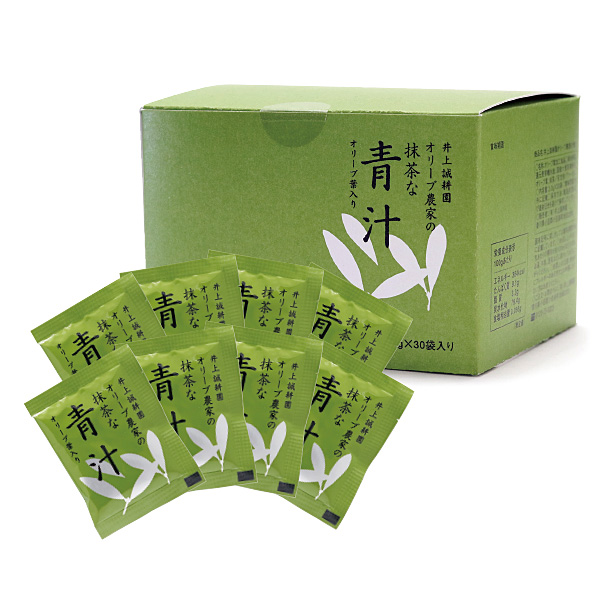 Green Vegetable Juice
4,480

YEN
≒ 44.31 SGD

(currency converter)
---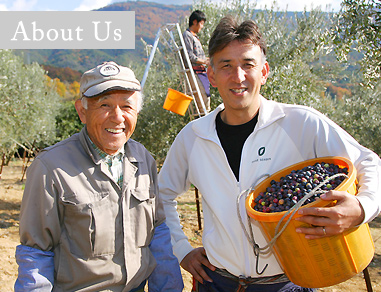 Inoue Seikoen 's farm in Shodoshima which is located in the Seto Inland Sea and surrounded by vast expanse of nature. There are more than 3,200 olive trees and 14 kinds of citrus grown with great care in the farm.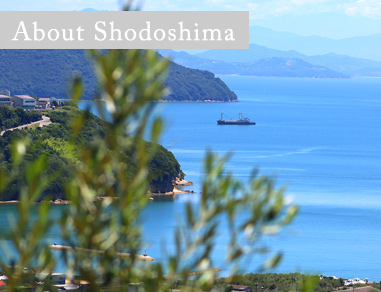 We proudly introduced our own olive farm of more than 3,200 olive trees as well as citrus farm of 14 varieties of citrus.
---
---
Category
---
Products

---