Organic Extra Virgin Olive Oil Tasting set
Food
>
Organic Extra Virgin Olive Oil Tasting set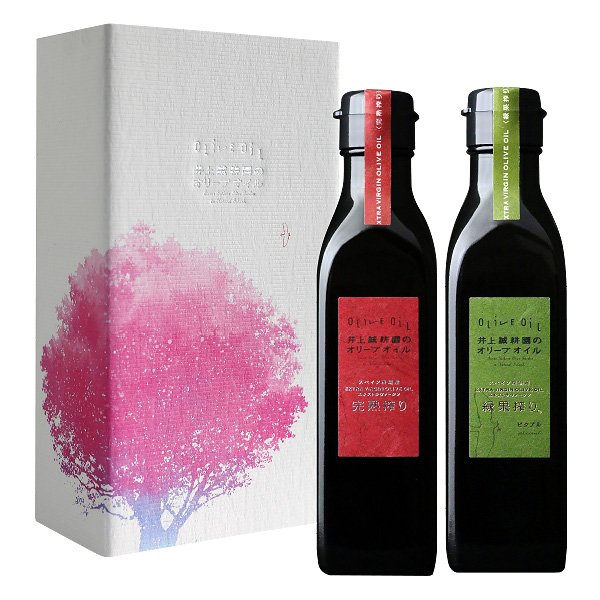 4,640

YEN
≒ 47.03 SGD

(currency converter)
About the Product
・2 different flavors of Extra Virgin Olive Oil
・Organic
・From Spain
---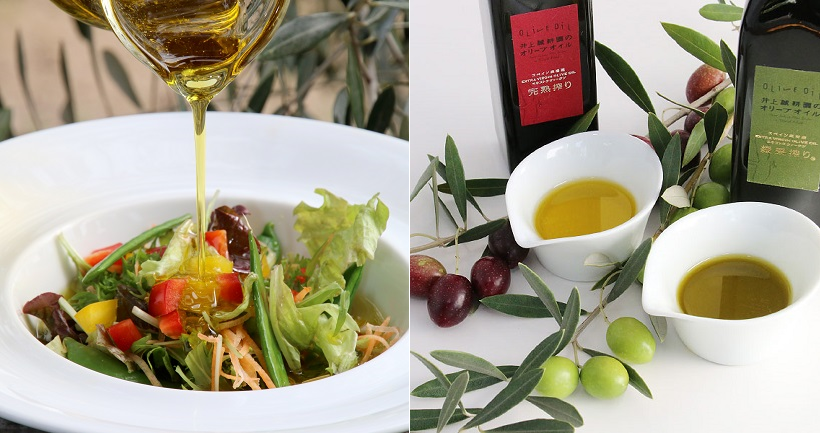 Discover how interesting olive oil's world is, by tasting and comparing 2 different kinds of Extra Virgin olive Oil.

There is no same olive oil from point of view of not only quality but also taste.
Its quality and its taste are depend on variety, ripeness, climate of the year and philosophy of farmer.


Every olive oil has each taste and each background, and let us say it's almost like a wine!

Do you know color of olive fruit change as the fruit ripens from green to reddish purple and finally to black?
Extra Virgin Olive Oil (red one) is made with reddish purple or black olive fruits, means ripe olive fruits.
Next, Ryokka Extra Virgin Olive Oil(green one), on the other hand, is made by squeezing still young green color fruits.

Actually, as the maturity of olives increases, the amount of oil that can be taken increases, but nutrients are less than young fruits.
On the contrary, young olive fruit has the amount of oil that can be squeezed is less, but nutrients are more than ripe olive fruits.
These nutrients are called olive polyphenols, which are antiaging components.

Now talking about the difference of taste.
Extra Virgin Olive Oil from ripe fruits has mellow taste and slightly sweet, ripe banana flavor.
If you are not used to take Olive oil, I recommend you to start from this olive oil.

Ryokka Extra Virgin Olive Oil has a spiciness and refreshing bitterness, which is very different from ripe one.
Actually, bitterness and pungency are evidence of antioxidant component like polyphenols.

As for the ripe Extra Virgin Olive Oil and Ryokka Extra Virgin Olive Oil explained so far, the taste changes even if the squeezing timing is slightly different.
In both cases, we carefully check the state of olive fruit and squeeze only fruits we can tell "this is the timing!".
Especially, the period of harvest of olive fruits for Ryokka is very short.
Every year, we observe carefully and decide the timing of squeezing Ryokka.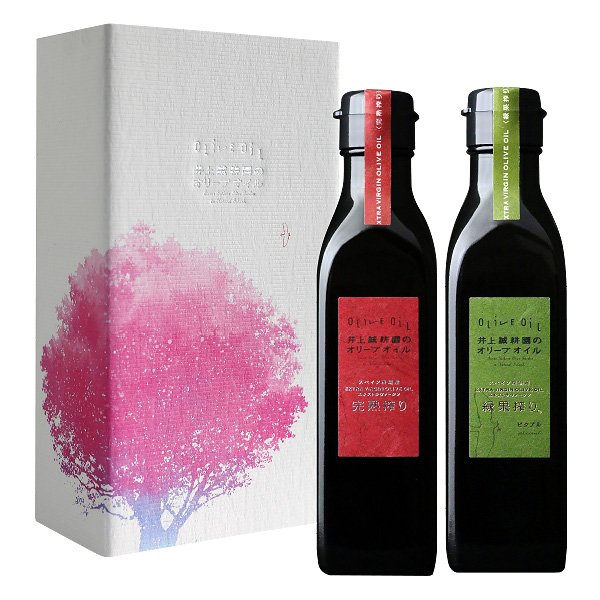 Organic Extra Virgin Olive Oil Tasting set
4,640

YEN
≒ 47.03 SGD

(currency converter)
---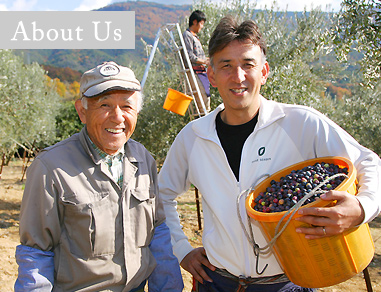 Inoue Seikoen 's farm in Shodoshima which is located in the Seto Inland Sea and surrounded by vast expanse of nature. There are more than 3,200 olive trees and 14 kinds of citrus grown with great care in the farm.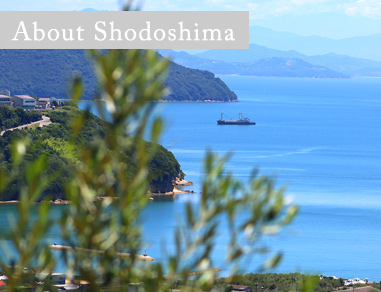 We proudly introduced our own olive farm of more than 3,200 olive trees as well as citrus farm of 14 varieties of citrus.
---
---
Category
---
Products

---