Neck Massage Oil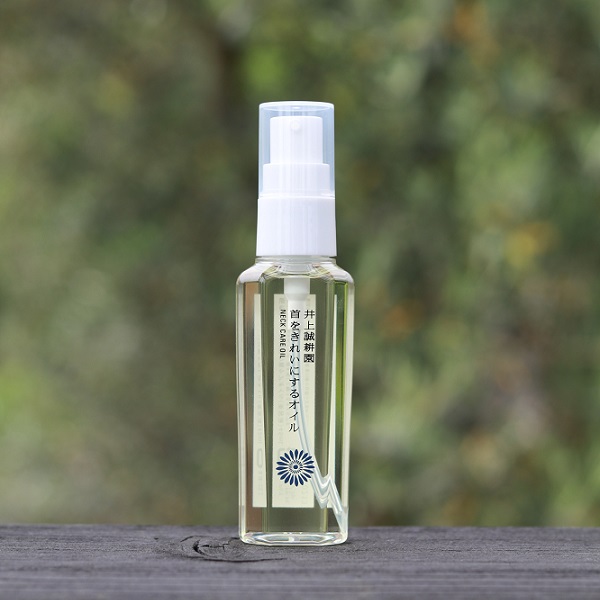 6,784

YEN
≒ 65.60 SGD

(currency converter)
About the Product
・Neck aging care.
・Refreshing fragrant from Citrus, Chamomile and Geranium.
・Keeps your neck skin hydrated and elegant.
---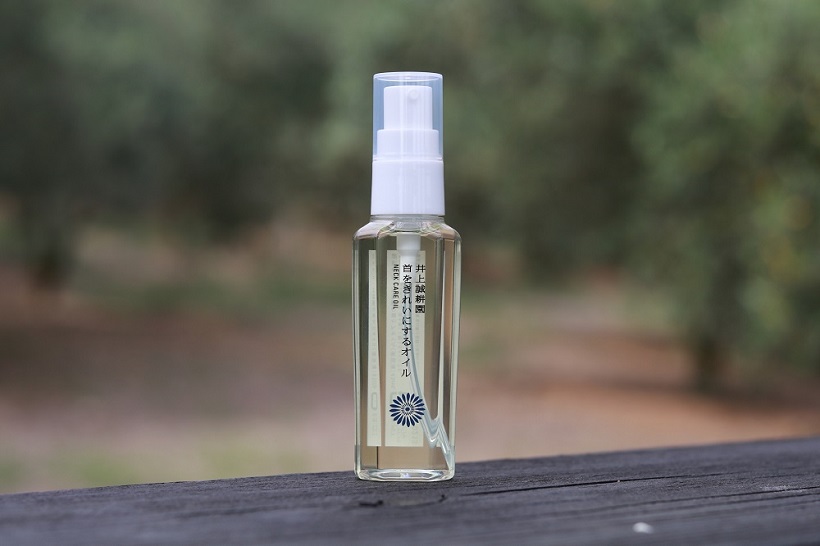 For ladies, your neck reveals your age more than your face.

If you don't hydrate it for a period of time, the skin of the neck will lose its elasticity and form deep wrinkles because it is the thinnest and most delicate skin of our body.
"By using our neck massage oil, you will see the improvement of your neck's skin.
7 different types of natural oil are blended together which surprisingly make it easier and smoother to apply and spread over your neck. "
The secret of popular demand is because of the sweet and nice fragrance of the citrus fruits, Chamomile and Geranium, and its effectiveness to take care of the skin problems.
It is strongly recommended to people who want to take care of their neck so as to prolong their youth and beauty for as long as possible.


7 different types of natural oil are blended together

○Olive oil
Fast absorption, gentle and smooth, not sticky because it's very similar to human skin.
○Jojoba oil
The oil from jojoba fruits are grown in desert which help to lock up moisture.
○macadamia nuts oil
Keep your skin well protected.
○grape sheed oil
Gentle and light texture that helps the oil to spread easily and smoothly.
○Avocado oil
Plenty of good and rich Anti-aging nutrients.
〇Coix Lacryma-Jobi Ma-yuen Seed Oil
Improve skin condition such as acne, black spot and dull skin.
〇Prunus Armeniaca (Apricot) Kernel Oil
Effective for preventing wrinkles and dryness.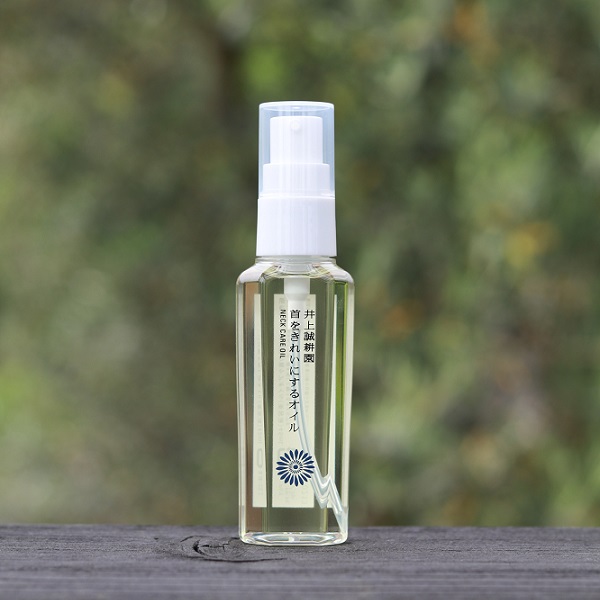 Neck Massage Oil
6,784

YEN
≒ 65.60 SGD

(currency converter)
---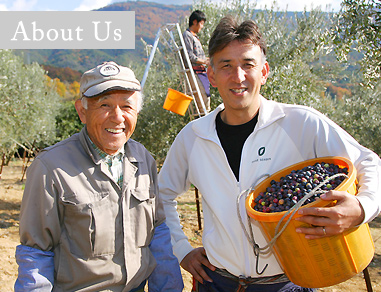 Inoue Seikoen 's farm in Shodoshima which is located in the Seto Inland Sea and surrounded by vast expanse of nature. There are more than 3,200 olive trees and 14 kinds of citrus grown with great care in the farm.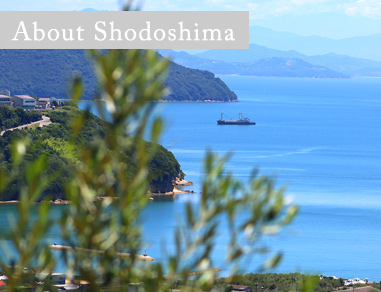 We proudly introduced our own olive farm of more than 3,200 olive trees as well as citrus farm of 14 varieties of citrus.
---
---
Category
---
Products

---