Olive Oil Confit "Nuts and Dried fruits"
Food
>
Olive Oil Confit "Nuts and Dried fruits"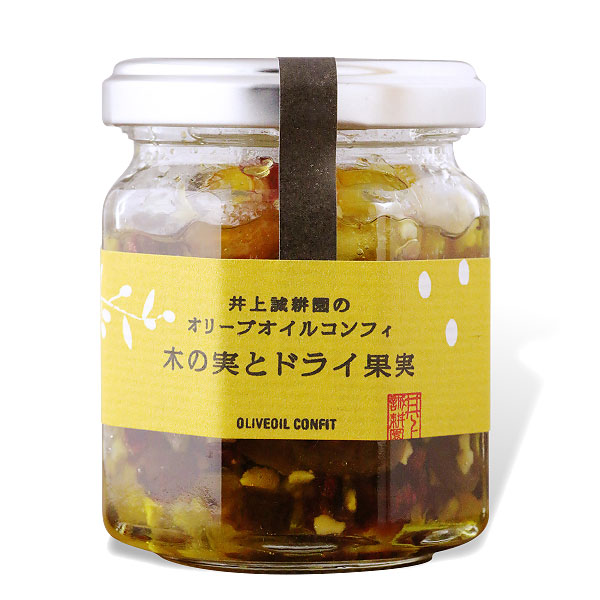 1,584

YEN
≒ 15.32 SGD

(currency converter)
About the Product
・Contains health benefit
・For bread and yogurt
・Popular in Japan
---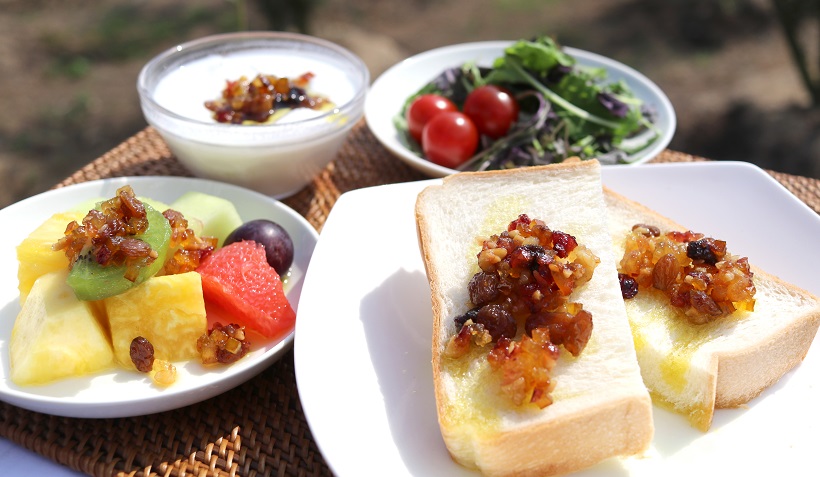 Make your breakfast richer and healthier with this Olive Oil Confit "Nuts and Dry fruits".

Get maximum health benefit of 8 kinds of nuts and dried fruits with extra virgin olive oil enjoying mild sweetness of honey!


Why did we have to make it with the process of "Confit"?

"Confit" derives from a verb "Confire" in French, which means "Preserve" in English.
It is the oldest preservative way aiming to long period preservation and enhancement of ingredients' flavor and taste by grease, oil, sugar and syrup packing.
The remarkable point of INOUE OLIVE's Confits are using high quality of olive oil instead, soaking local seafood and seasonal ingredients into olive oil.

Among several confit products, "Nuts and Dry fruits" is standard and the most popular one in Japan.
Enjoy mild sweetness of honey, crispy texture of nuts and also health benefit of olive oil which contains fully nature essence from olive fruits!!
Additionally there are a lot of manual works through the production process, so the confits are kinds of specialties for our manufacturers because they always consider the process through trial and error every single day.

Recommendation ways to have our "Confit" are with yogurt and also with bread so it may work outstandingly in your daily cooking!!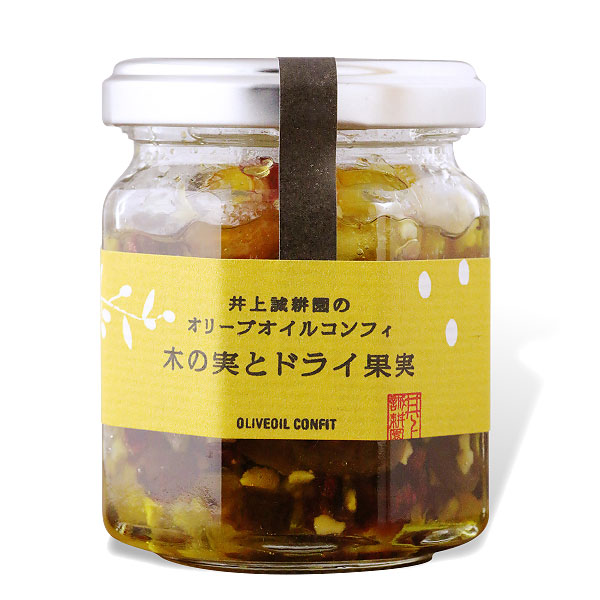 Olive Oil Confit "Nuts and Dried fruits"
1,584

YEN
≒ 15.32 SGD

(currency converter)
---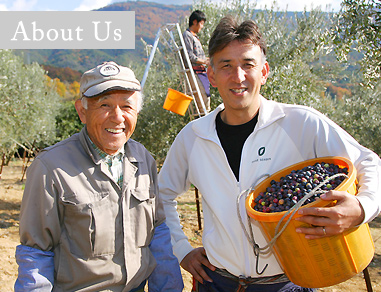 Inoue Seikoen 's farm in Shodoshima which is located in the Seto Inland Sea and surrounded by vast expanse of nature. There are more than 3,200 olive trees and 14 kinds of citrus grown with great care in the farm.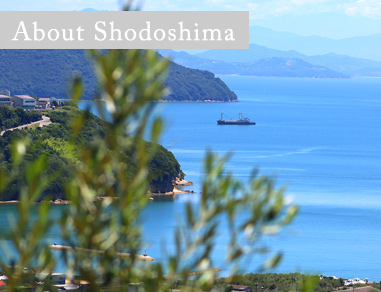 We proudly introduced our own olive farm of more than 3,200 olive trees as well as citrus farm of 14 varieties of citrus.
---
---
Category
---
Products

---