Mild Peeling Gel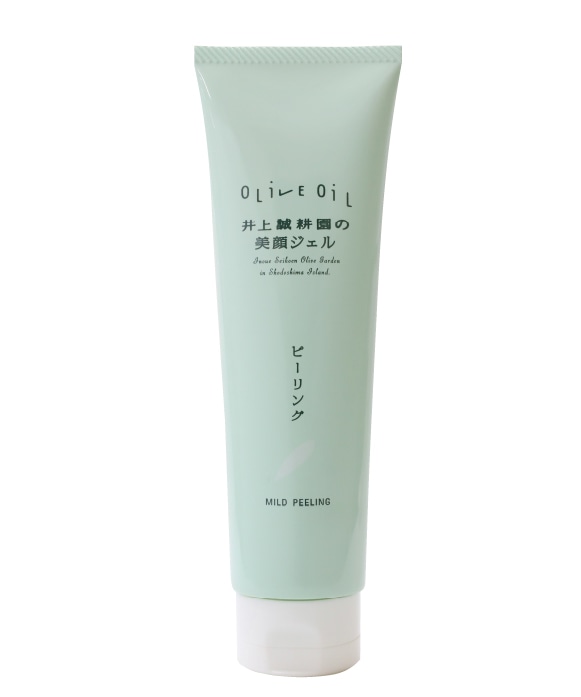 5,280

YEN
≒ 51.05 SGD

(currency converter)
About the Product
・Renewal!
・For providing more transparency to your skin.
・Consists of citron ingredients for reducing the stress to your skin.
・Help to adjust the texture of your skin.
・For those who are concerned with your dull skin and/or dirty pores.
・When toner or beauty olive oil are tough and not easy to adapt to your skin.
---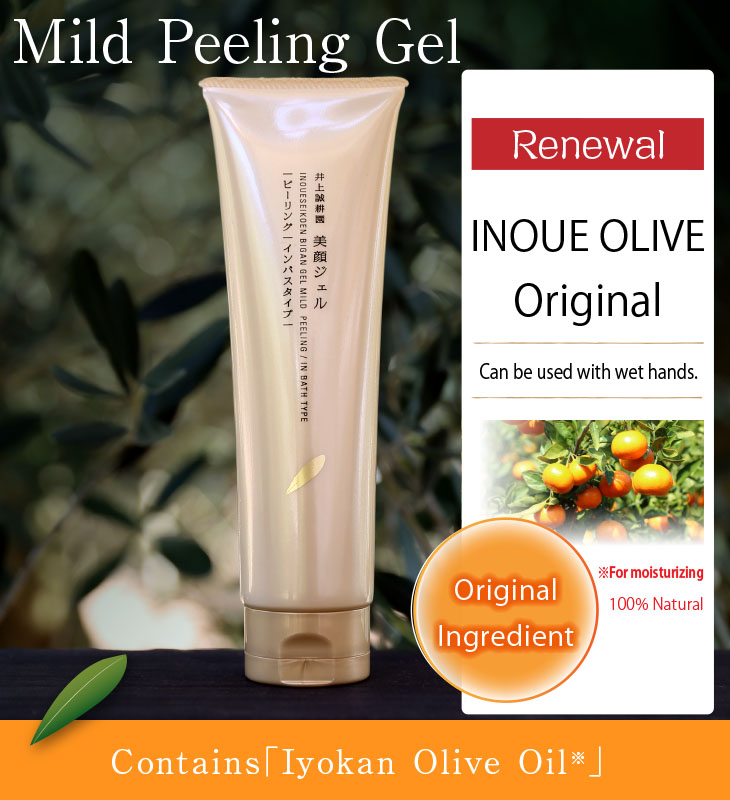 We have renewed our best seller product "Mild Peeling Gel"!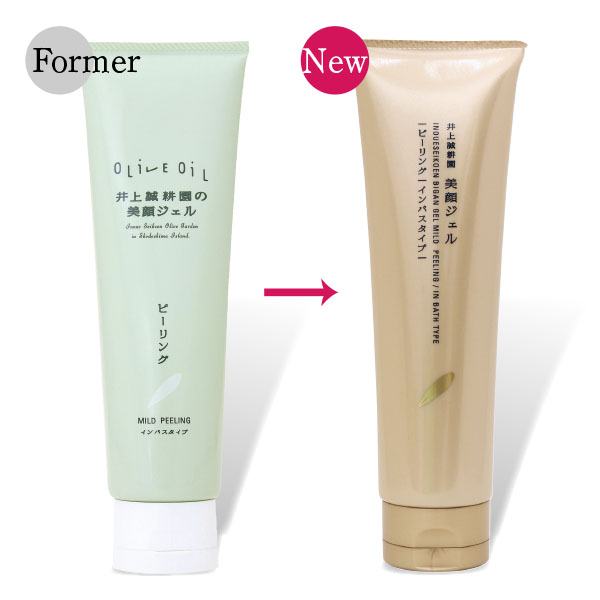 Renewal Mild Peeling Gel is made by adding our original ingredient "Iyokan Olive Oil".
Iyokan Olive Oil is our original olive oil which we can squeeze with over 80 years' experience as olive and citrus farmer. We produce it by squeezing olive fruits and young Iyokan orange fruit together so that the oil contains beauty components of the fruits as much as possible.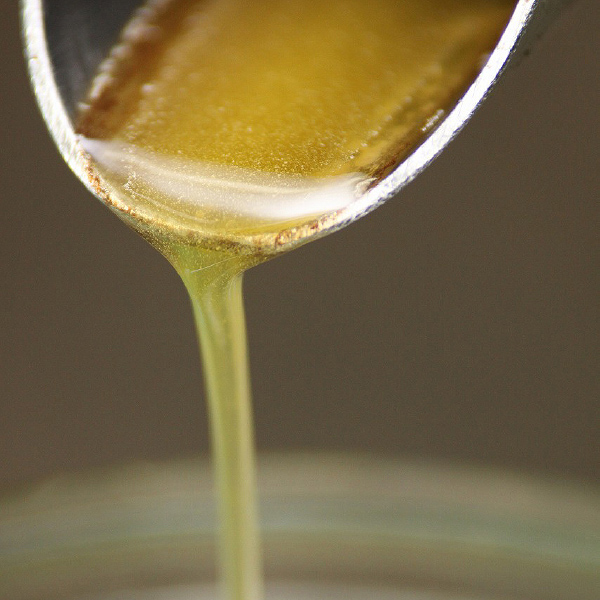 The dirt clogged in pores are made of protein. "Mild Peeling Gel" can remove dead skin and other impurities from deep inside the skin, which we cannot wash off by normal cleansing. Renewal one contains Iyokan Olive Oil in small granular form, so you don't need to rub your skin but massage gently instead for removing dead skin. It is recommended to use 2-3 times a week.

Also, this peeling gel is improved to get more power of retaining moisture by mixing Iyokan Olive Oil.
We have added 3 more components that are bees wax, morous alba root extract and paeonia albiflora root extract for moisturizing. You can feel your skin very moisturized after washing with this peeling gel.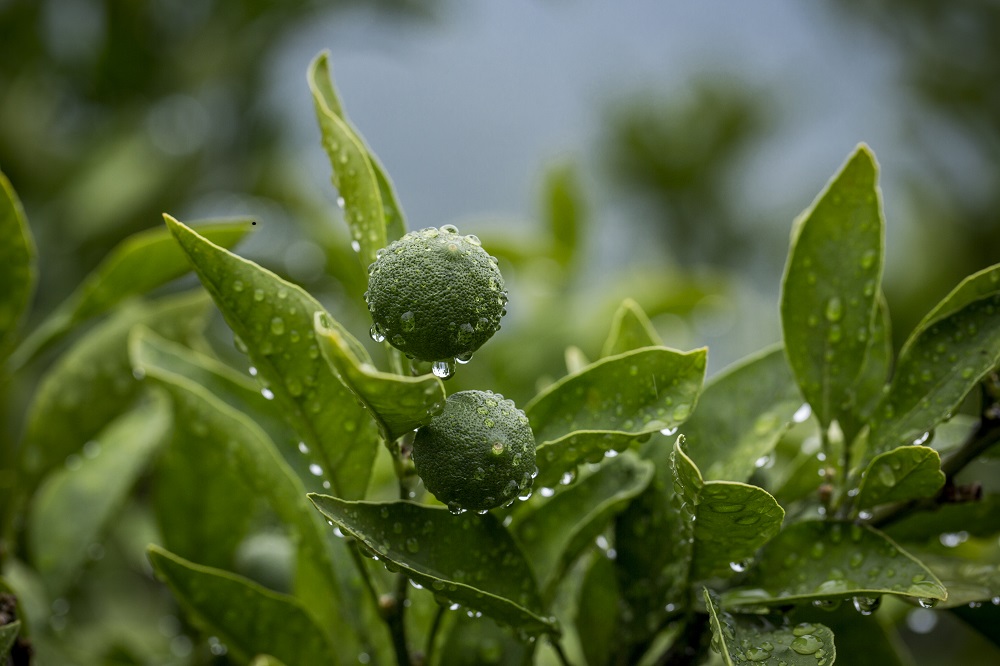 Use this Peeling Gel to peel off and sweep away dead skin cells and to get healthier skin.
You can use our peeling gel with wet hands or even during bath time. When skin turnover is not smooth and dead cells are accumulated on skin, stains and wrinkle tend to get formulated. It is very important to routinely clean your skin with this facial gel and make it resistant to dirt. Whenever you need to prepare your skin to be in better condition for your special day, whenever you are concerned about dull skin or dirty pores, or whenever you feel products such as a toner or beauty olive oil do not easily penetrate into your skin, take the benefit of our peeling gel. You will be surprised at your smooth skin in the next morning.


Effect of the peeling gel
Renewal of your skin

Dead cells get removed and you feel the skin is renewed as fresh new skin.

Detoxification of your skin

Removes dirt clogging pores which cannot be removed with usual cleansing.

Transparent skin

Citrus extracts within this gel help to make transparent skin. Citrus is well known as preventing your skin from being rough, and it also tighten your skin.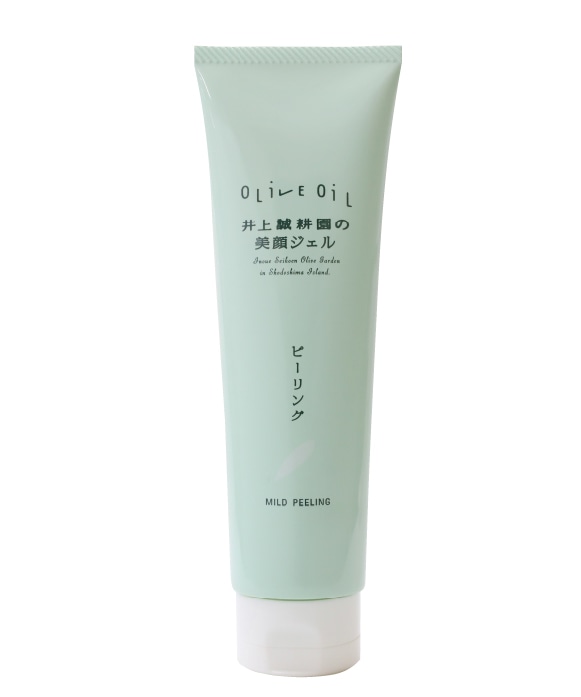 Mild Peeling Gel
5,280

YEN
≒ 51.05 SGD

(currency converter)
---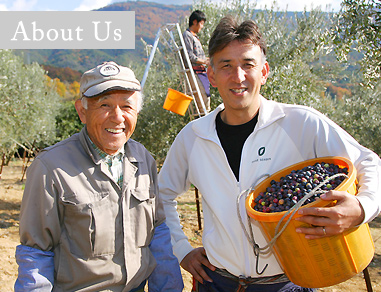 Inoue Seikoen 's farm in Shodoshima which is located in the Seto Inland Sea and surrounded by vast expanse of nature. There are more than 3,200 olive trees and 14 kinds of citrus grown with great care in the farm.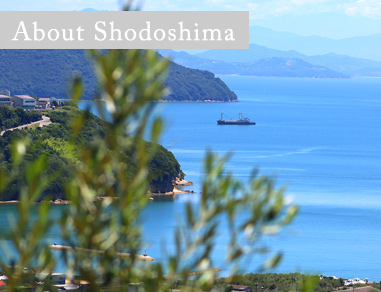 We proudly introduced our own olive farm of more than 3,200 olive trees as well as citrus farm of 14 varieties of citrus.
---
---
Category
---
Products

---