Marriage Jam ~Apple & Cinnamon~
Food
>
Marriage Jam ~Apple & Cinnamon~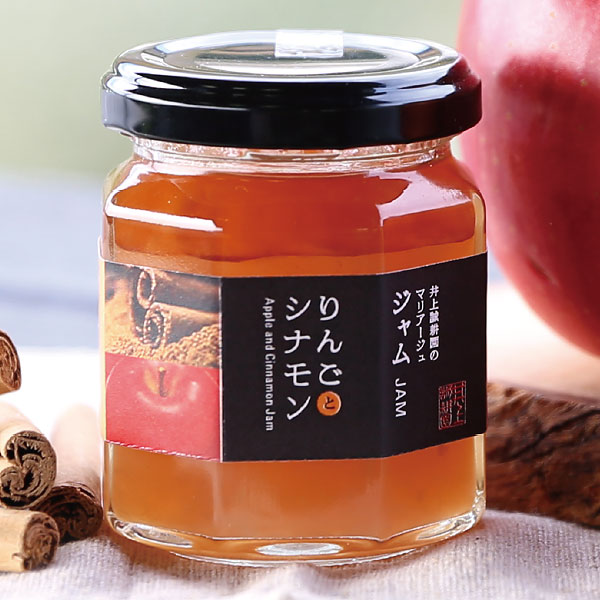 1,584

YEN
≒ 16.06 SGD

(currency converter)
About the Product
●Made from INOUE OLIVE Original Cinnamon Olive Oil
●Limited product
●For bread, Ice cream and yogurt
---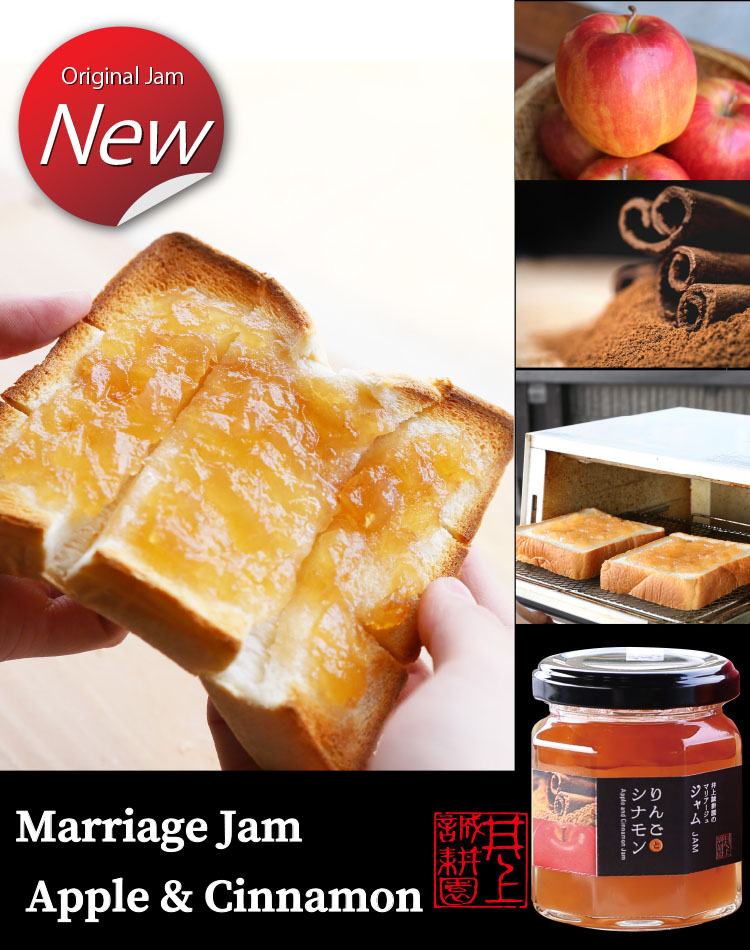 This jam is rich in Apple and our original olive oil "Cinnamon olive oil", so taste is luscious!

As you can imagine, apple and cinnamon are a good pairing but this jam is more than that.
Let me introduce 3 efforts we dedicated in for making this jam!
Firstly,

we stewed cinnamon with our pure olive oil for making "cinnamon olive oil", instead of just putting cinnamon powder in jam which change jam's color dark and flavor too strong.
By extracting cinnamon flavor in olive oil, we could obtain more beautiful cinnamon aroma in olive oil, which can make apple tastier.
Secondly,

we boiled apple peel and extracted nutrient from it.
Then boiled apple flesh in the water with apple peel's extract.
Actually, apple peel is rich in polyphenol and dietary fiber, so this jam is very healthy.
In addition, we could get natural pink color by this process.
We though out this from our farm philosophy "we do not waste any blessing of nature" such as fruits' peel, leaves and etc.
Thirdly,

we used Fuji apple whose characteristics is crispy texture.
We cut them into large pieces so that customers can enjoy it.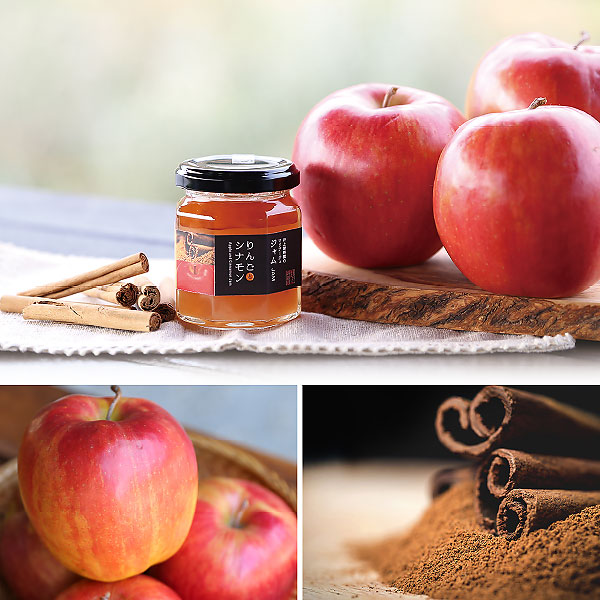 How to enjoy!

We think normally you put jam on bread after you toast, but please toast after putting the jam on bread.
By doing so, rich flavor of cinnamon and apple come up and it's going to be like an apple pie!

If you try it once, you will become addicted.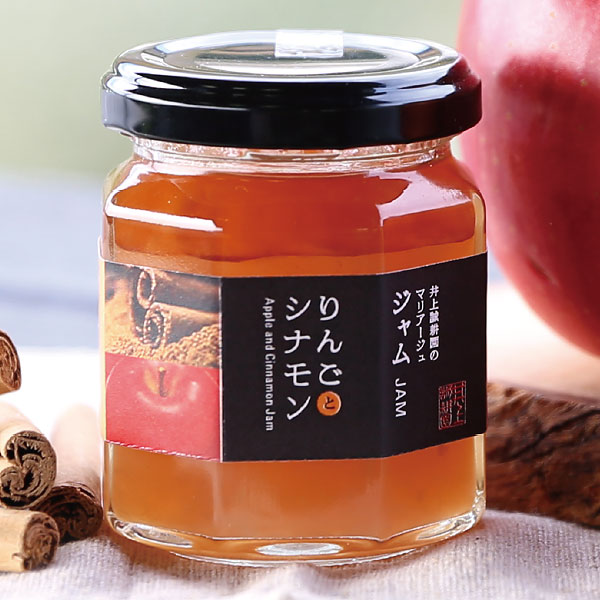 Marriage Jam ~Apple & Cinnamon~
1,584

YEN
≒ 16.06 SGD

(currency converter)
---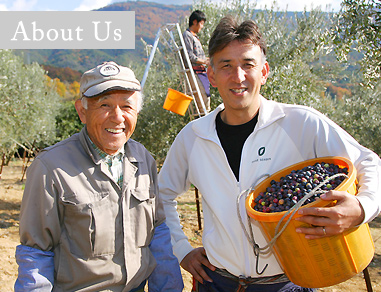 Inoue Seikoen 's farm in Shodoshima which is located in the Seto Inland Sea and surrounded by vast expanse of nature. There are more than 3,200 olive trees and 14 kinds of citrus grown with great care in the farm.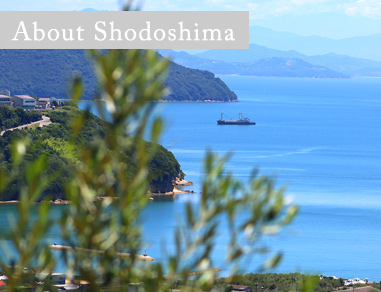 We proudly introduced our own olive farm of more than 3,200 olive trees as well as citrus farm of 14 varieties of citrus.
---
---
Category
---
Products

---