UV Cream SPF50+ PA++++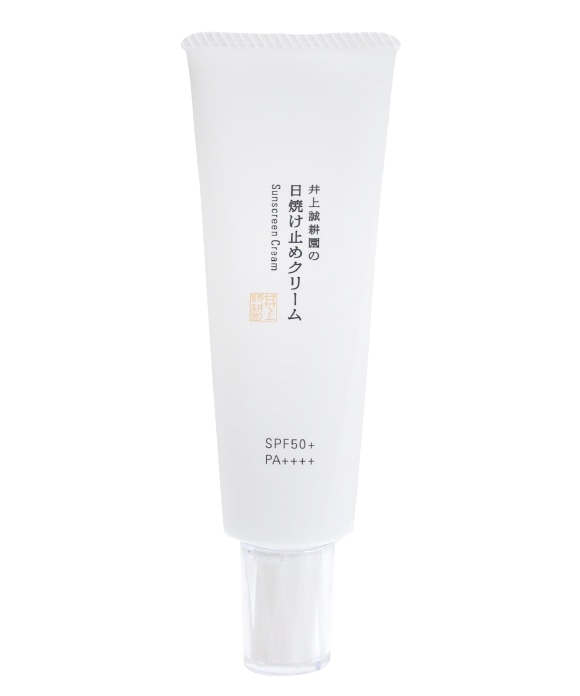 5,680

YEN
≒ 54.92 SGD

(currency converter)
About the Product
●UV Cream which contains olive oil and olive leaf extract
●No UV absorber
●[SPF50+ PA++++]protect your skin even against very strong ultraviolet
●As it does not turn white, it is recommended to be used as a base for makeups in everyday life.
---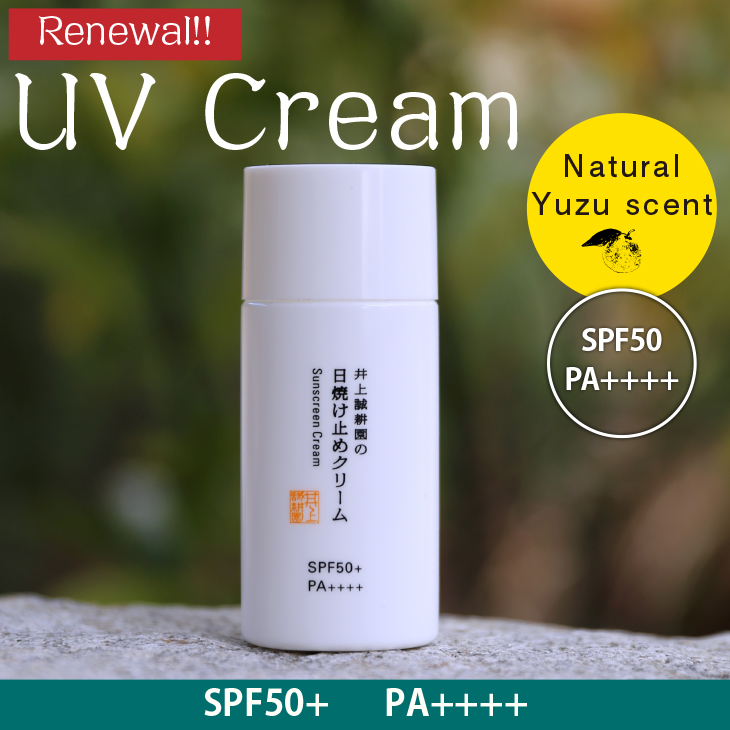 Renewal sun block "INOUE OLIVE UV Cream"!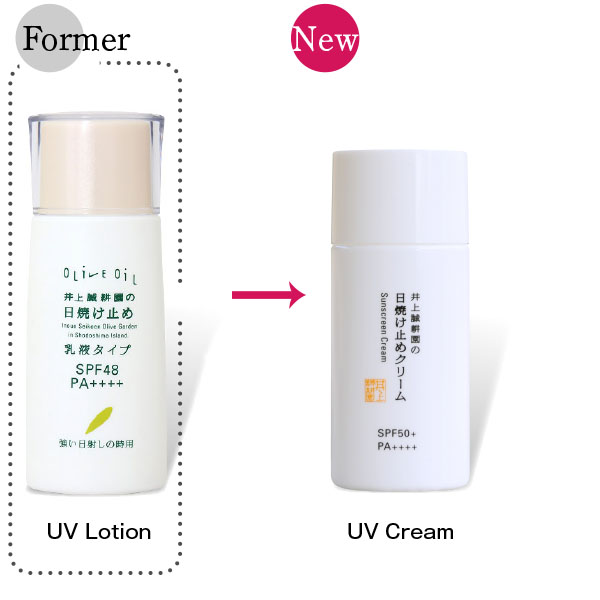 We changed mainly 3 points.

1. Power of protection from UV became SPF 50+ PA++++.


2. Natural ingredients instead of UV absorber for caring health of skin and natural environment.



Recently environmental problem of UV absorber is gathering attention and we decided not to use it for our UV cream, so we produced it with natural ingredient for preventing UV which is derived from natural ore.

It leads our UV Cream to be gentler for our skin and environmentally friendly.



3. Effect of protection from blue light.



You might already know we get damage from blue light that comes from PC, Mobile phone, TV and etc.

Blue light is called 3rd UV and it causes aging of skin such as forming wrinkle and interference of good sleep.

We spend much more time at home watching TV or using smart phone than before due to the situation, so I recommend you to use this cream even when you stay at home.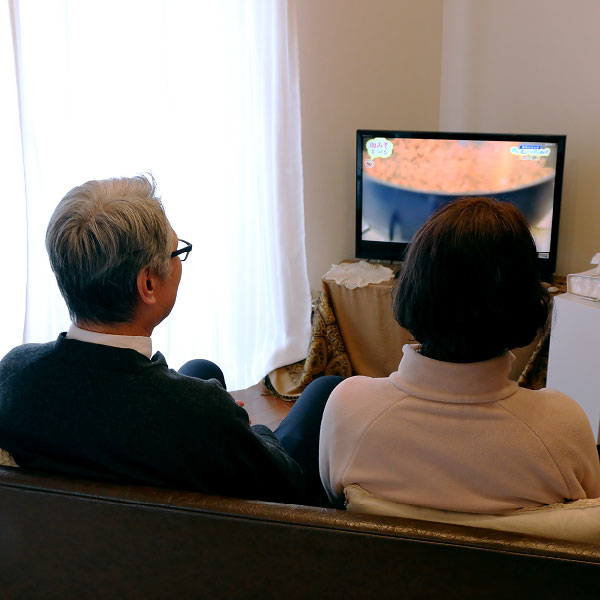 We improved effect of sun protection but texture is still not sticky.

It doesn't leave white cast.

Our UV cream can be used as foundation primer.

Also, this cream contains olive oil, olive leaf extract and other natural ingredients for protecting your skin from dryness and rough skin.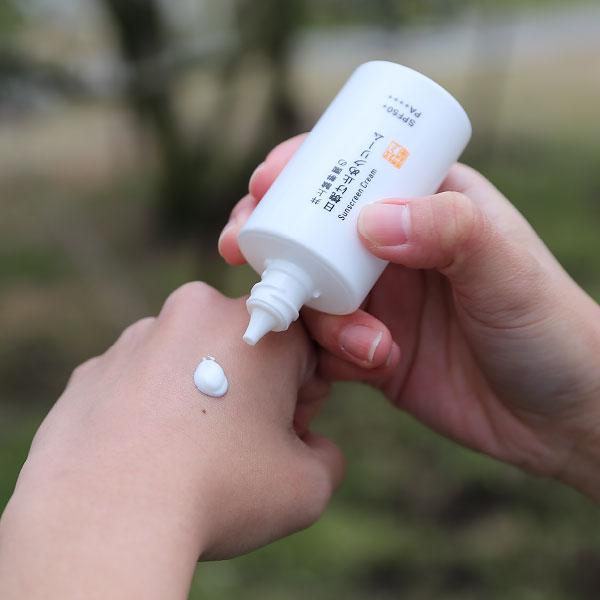 Our UV Lotion is SPF 50+ and PA ++++.

SPF is amount of protect power from UVB which causes sunburn.

PA is amount of protect power from UVA which causes wrinkle by damaging dermis deep inside skin.

So, our UV Lotion can protect both UV rays.

Also, it contains 100% natural olive oil and olive leaf extract.

Olive oil can retain moisture gently to skin so you won't get dry after using our UV lotion compared to normal Sun block.

Olive leaf can prevent skin troubles such as rough skin.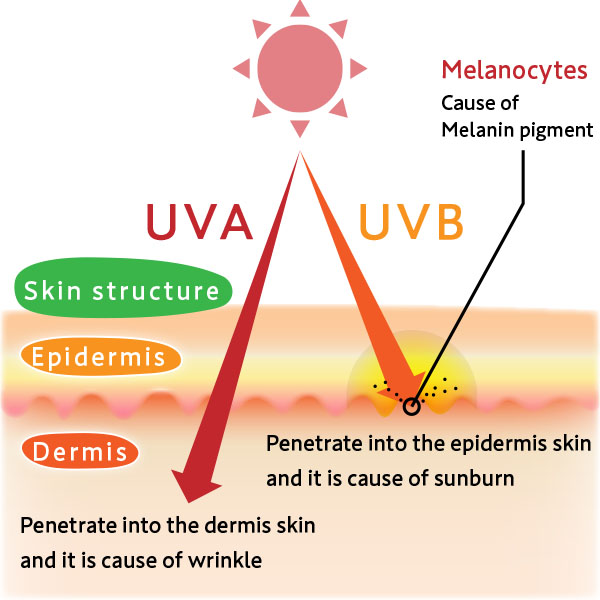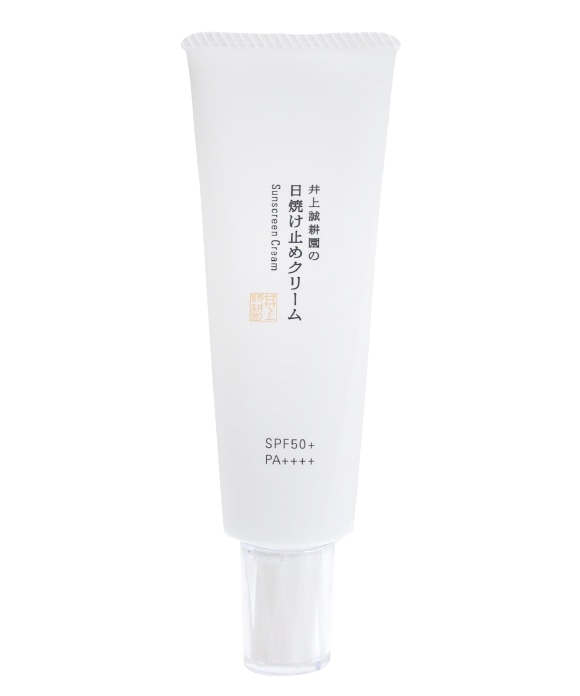 UV Cream SPF50+ PA++++
5,680

YEN
≒ 54.92 SGD

(currency converter)
---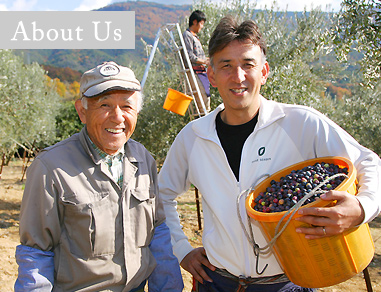 Inoue Seikoen 's farm in Shodoshima which is located in the Seto Inland Sea and surrounded by vast expanse of nature. There are more than 3,200 olive trees and 14 kinds of citrus grown with great care in the farm.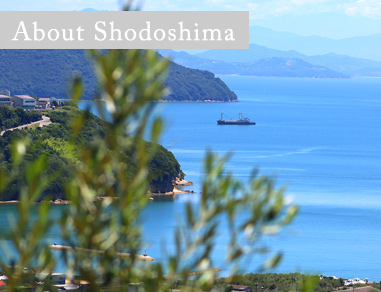 We proudly introduced our own olive farm of more than 3,200 olive trees as well as citrus farm of 14 varieties of citrus.
---
---
Category
---
Products

---