Shinzuke Olive(Picual) 80g
Food
>
Shinzuke Olive(Picual) 80g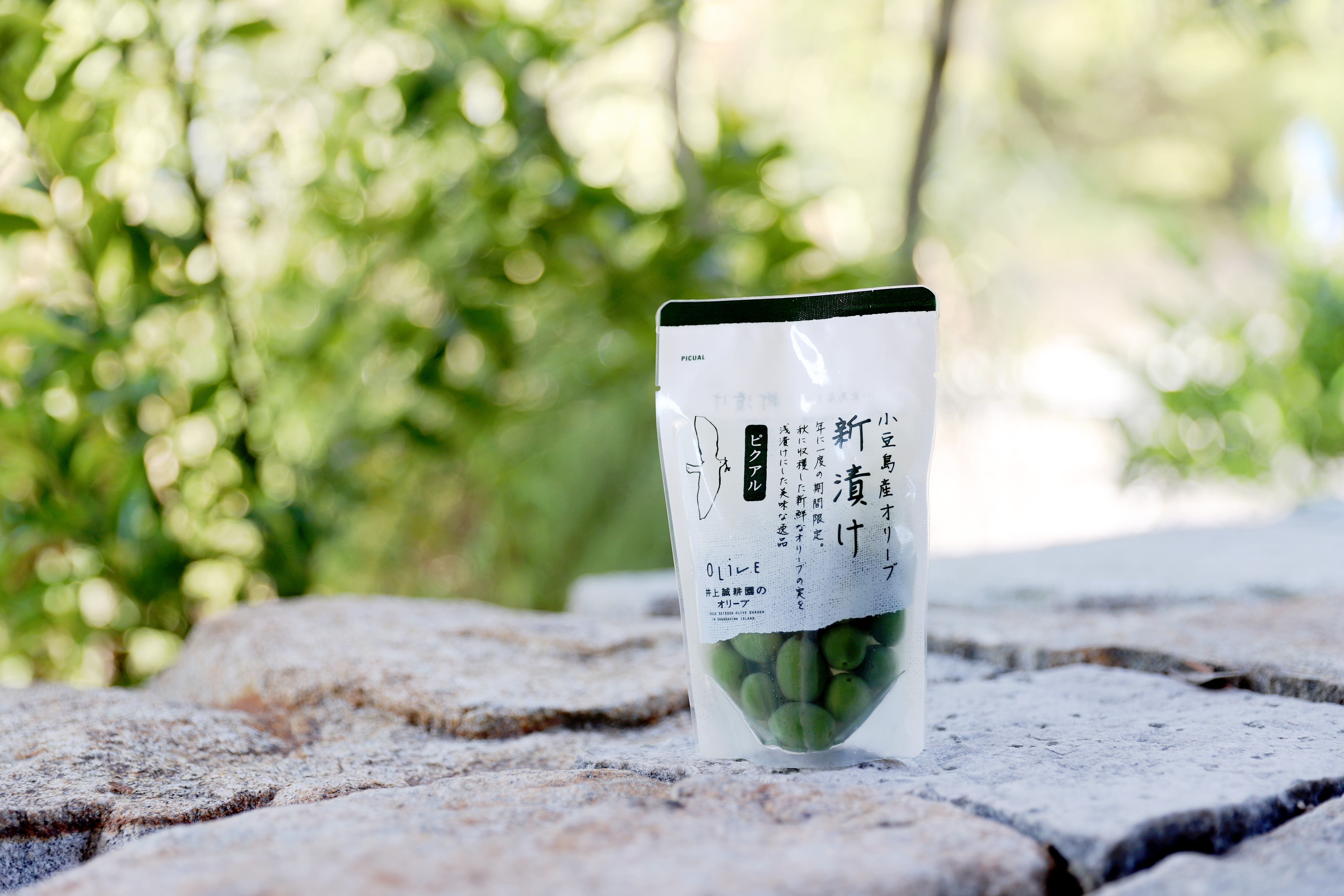 1,250

YEN
≒ 14.84 SGD

(currency converter)
About the Product
・Seasonal and limited production
・Olive fruits from Shodoshima, Japan
・Fresh taste of olive
---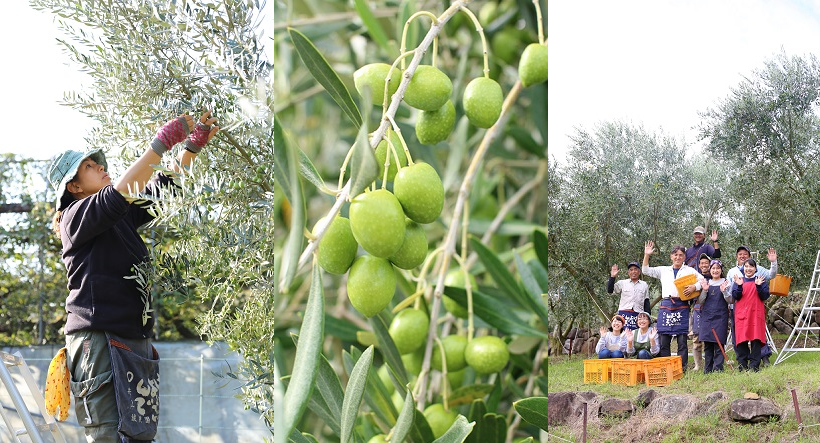 Feel this freshness of olive fruits grown in Shodoshima, Japan with over 75 years' history.


Shinzuke olive is one of INOUE OLIVE's special product which is produced only 2 months in Autumn season and made from only hand-picked healthy olive fruits with all our experience and technique.

This is why we can enjoy the good taste of olive fruit itself!!

You might see many similar products like pickled olives from Spain and Italy, but Shinzuke olive is completely different.
The big difference is its freshness from perfect fruits!

We start producing Shinzuke Olive by hand-picking healthy olive fruits.
Not only handpicking but also we select olive fruits one by one, taking disease one out and dividing by color of fruit skin because we cannot obtain same taste and flavor if each fruit's maturation is different.
It takes time and costs labor, our farm member work picking fruits in the daytime and sorting olive fruits until 10 or 11 o'clock every night during harvest season, but this is our way to produce our products as a farmer before a maker.
We know how precious this one fruit is because we have been taking care of the trees through the year.
We cannot waste even one fruit!

After picking and selecting olive fruits, we start to make Shinzuke just by removing the bitterness and salting without fermenting process.
That is why we can enjoy the good taste of olive fruit itself!!

No fermentation process also means the expiry date of Shinzuke is short as only 3 months compare to 2 or 3 years of normal pickled olive in Europe.

The variety of fruit is "Manzanillo" and it is most precocious in olive fruits varieties.
The characteristic of Manzanillo is rich and mild taste, thick body and soft texture!!

I hope you like the taste and can feel blessing of Shodoshima.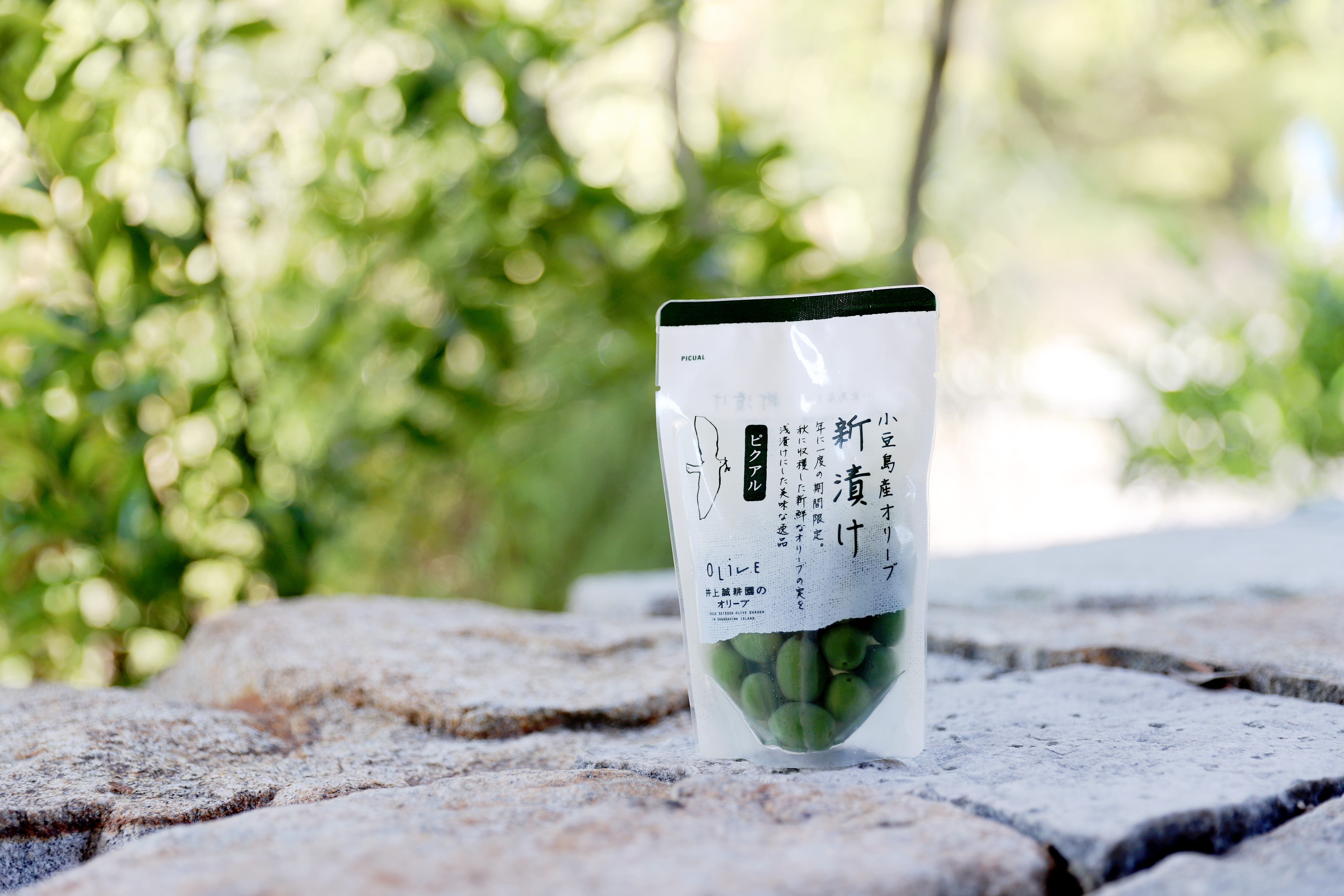 Shinzuke Olive(Picual) 80g
1,250

YEN
≒ 14.84 SGD

(currency converter)
---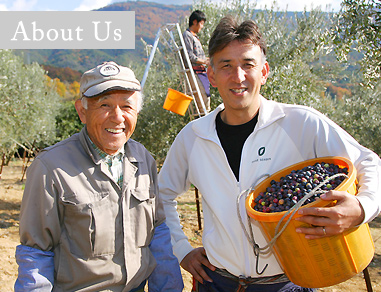 Inoue Seikoen 's farm in Shodoshima which is located in the Seto Inland Sea and surrounded by vast expanse of nature. There are more than 3,200 olive trees and 14 kinds of citrus grown with great care in the farm.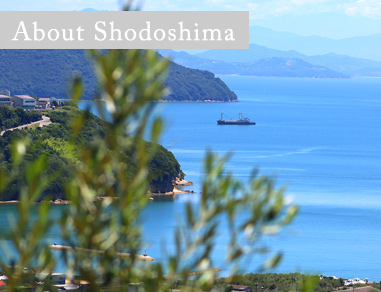 We proudly introduced our own olive farm of more than 3,200 olive trees as well as citrus farm of 14 varieties of citrus.
---
---
Products

---