Marriage Jam ~Orange, Carrot and Nuts~
Food
>
Marriage Jam ~Orange, Carrot and Nuts~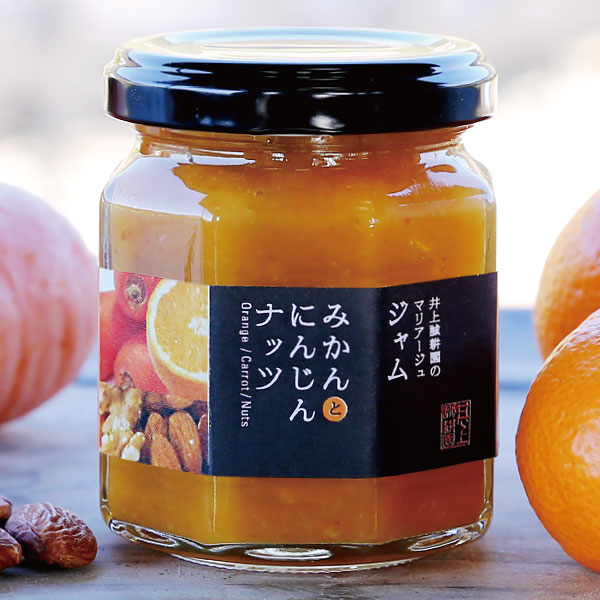 19.80

SGD
About the Product
●Using our farm's mikan(orange)!
●Limited product
●For bread, Ice cream and yogurt
---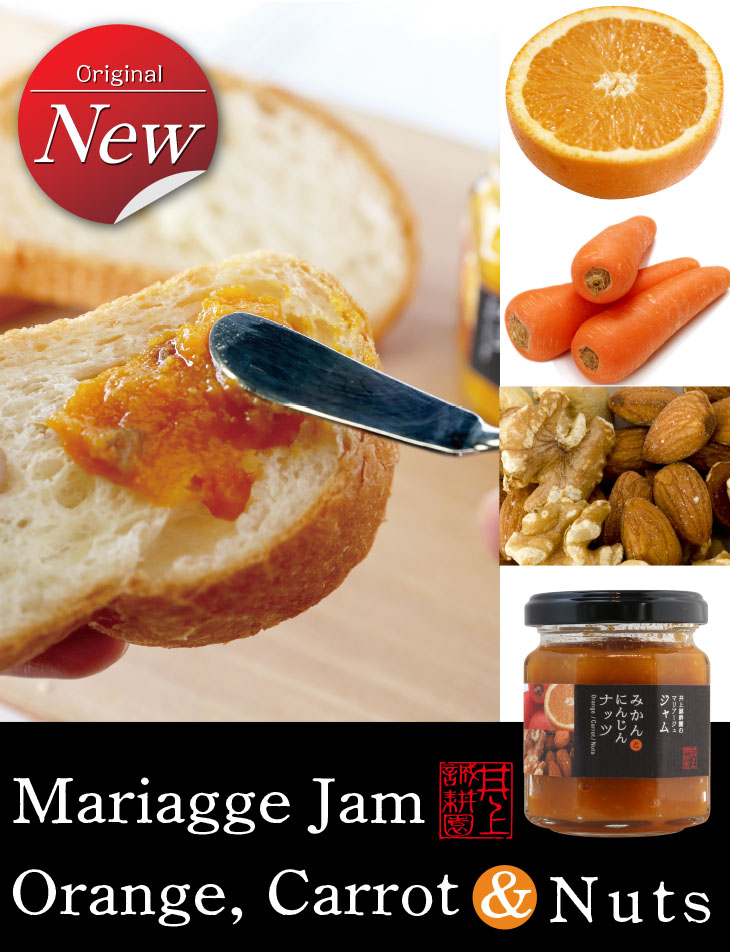 After many tries, this jam became very healthy and tasty as we wanted!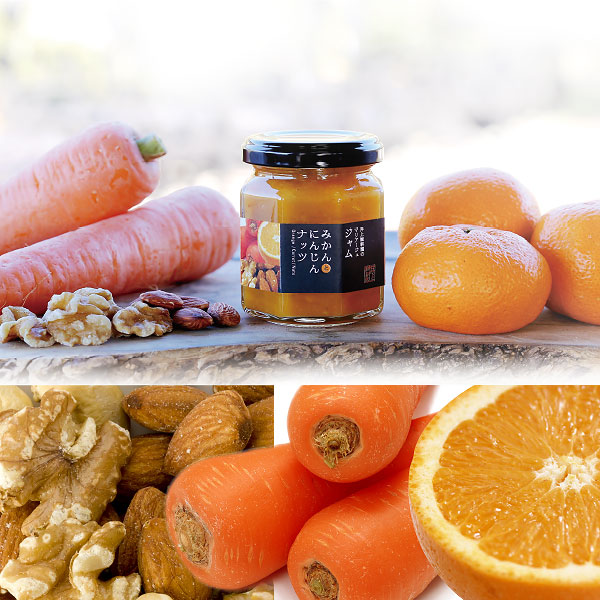 We maximized sweetness of carrot by slight sourness of orange using whole fruits including peel.

And, not only you can enjoy crispy texture of almond and walnut, which makes you addictive, but also you can get benefits of ingredients which are rich in nutrients such as β-carotene and Vitamin E which for preventing a cold and etc.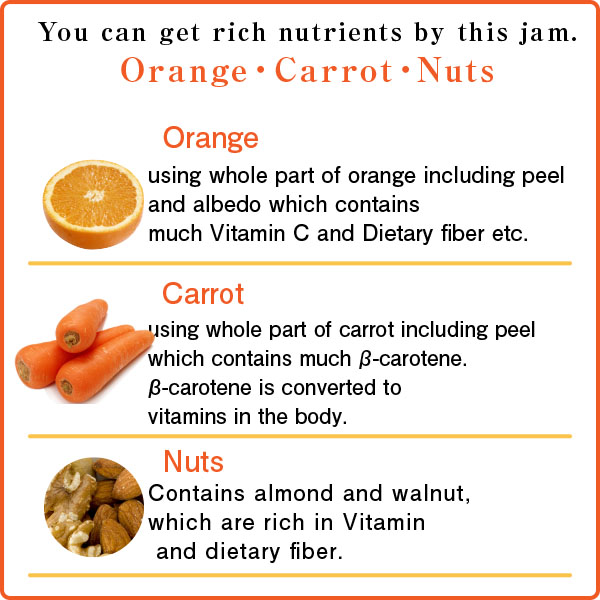 using our farm's mikan(orange)!

Our farm's orange is grown in warm climate here in Shodoshima and thanks to much sunshine trees bear good fruits.

In addition, we wait to harvest oranges until they are ripen on the tree so that balance of sweetness and sourness turns best one.

Also, we don't use preservative for orange hoping our customers can enjoy natural taste.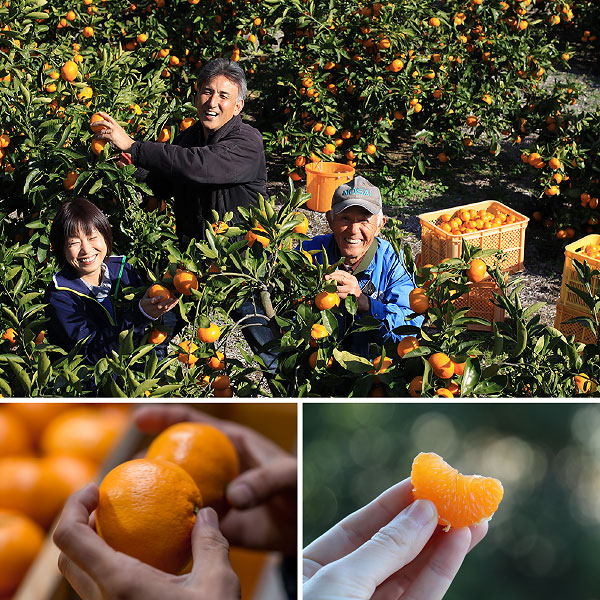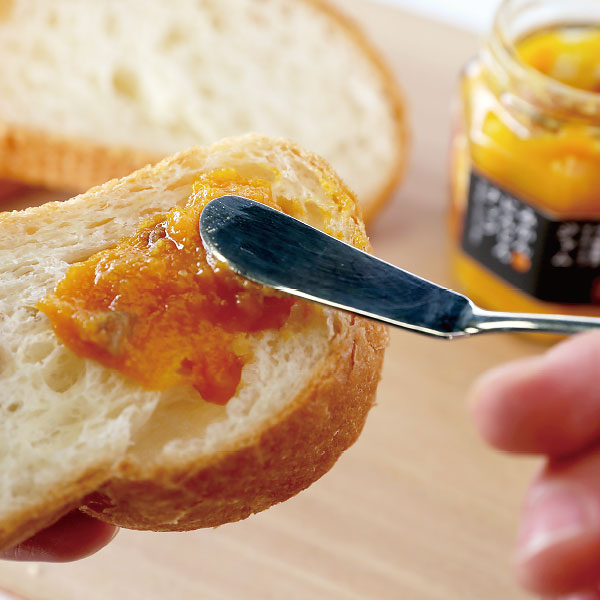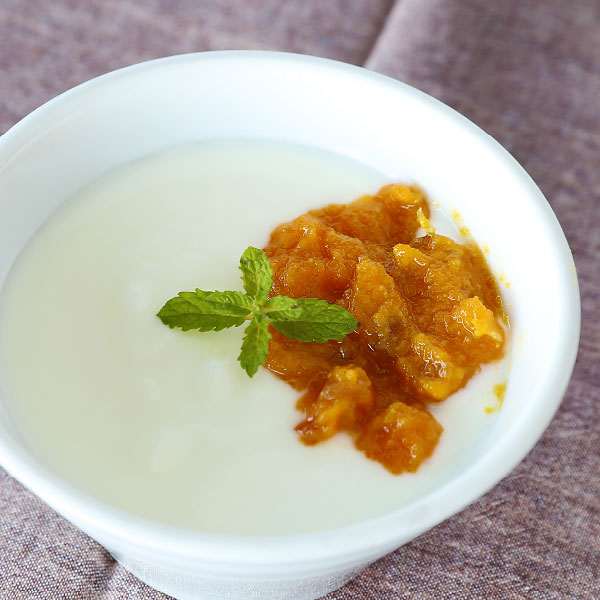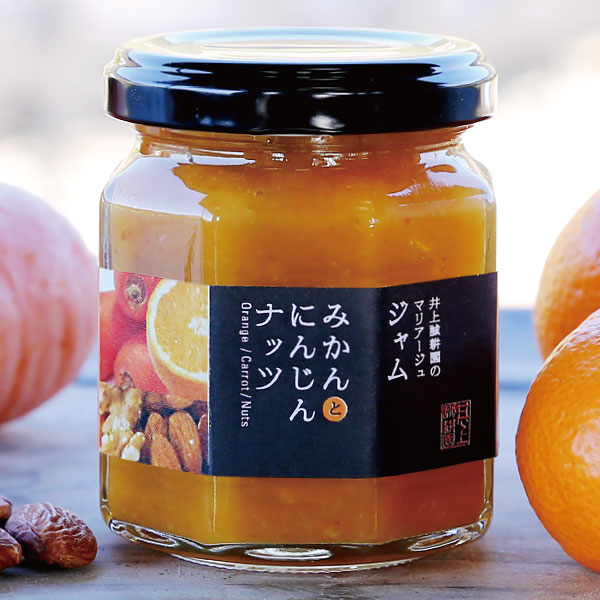 Marriage Jam ~Orange, Carrot and Nuts~
19.80

SGD
---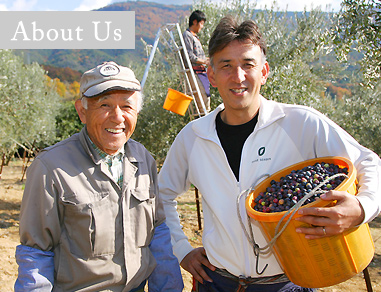 Inoue Seikoen 's farm in Shodoshima which is located in the Seto Inland Sea and surrounded by vast expanse of nature. There are more than 3,200 olive trees and 14 kinds of citrus grown with great care in the farm.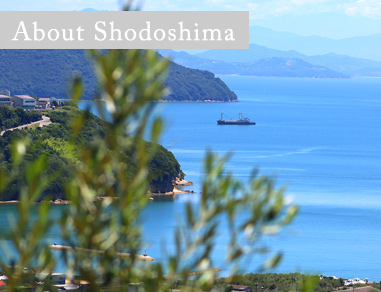 We proudly introduced our own olive farm of more than 3,200 olive trees as well as citrus farm of 14 varieties of citrus.
---
---
Products

---